IPL 2022: Delhi Capitals suffers as their pacer Anrich Nortje, remains in doubt to participate in the league due to an injury he suffered. As the pacer has not been practicing since November, the franchise remains in doubt if Cricket South Africa (CSA) medical team give a green flag to Anrich Nortje to play in the Indian Premier League (IPL) 2022.
The Delhi Capitals proved themselves with their performances in the prior matches as one of the best teams. They performed exceptionally well in the prior seasons of the Indian Premier League (IPL). Delhi Capitals gained countless fans over a period with their effective performances in the league.
The Bcci Decided To Reach Out To CSA:
The Board of Control for Cricket in India (BCCI) in all probability will be in contact with the Cricket South Africa (CSA) Director of Cricket and forgoing captain Graeme Smith to come up with a moderate solution so those top South African players can participate in the IPL season 15 prior than 15th April.
Delhi Capitals may agonize due to the injury of their pacer, there are chances that he may miss out this season. As of the prior year, the Delhi Capitals earned the place at the top of the chart. They almost reached the IPL Trophy but unfortunately, they lost to the Mumbai Indians in the last clash.
But it appears for instance that they may have to hold back for a little longer to earn the title of Indian Premier League. As their pacer for the league got spear-point Anrich Nortje as he has not recovered from the injury he suffered.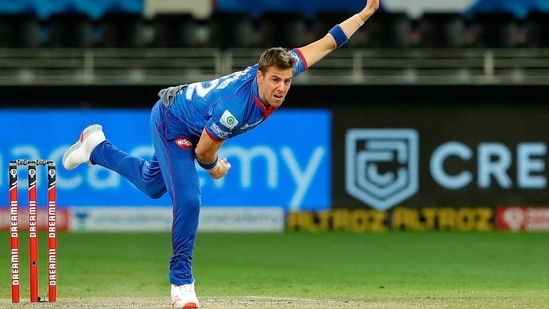 Who May Miss Out On The League?
However, few of the key South African players will not be able to make it to the IPL for the initial three weeks of the tournament. As some of the players may not make it to the league because they participate in their home series. They play against Bangladesh comprising three One Day International and two Tests series. As they will begin on March 18 and end on April 12. The Board of Control for Cricket decides to contact Cricket South Africa. The council suggests if a few key players can come a bit prior.
Who Can Replace The South African Pacer Anrich Nortje In The Team?
There are chances that out of these 5 players i.e. Andrew Tye, Kane Richardson, Ishant Sharma, Dhawal Kulkarni, and Lahiru Kumara can replace the South African pacer Anrich Nortje.
To Conclude:
Nevertheless, let's see if the pacer gets replaced or receives the green check from the CSA for playing. Are you waiting to see how the Delhi Capitals play this IPL season without their pacers for the league? Your wait will be over in a few days as the IPL is about to begin.