Prior to the IPL 2022, the Chennai Super Kings are becoming a favourite among investors. It is the only sports franchise that can be traded in India. In the primary market, CSK shares surged by more than 25% in a year. The Indian Premier League champions' stock is currently trading between 200 and 205 rupees per share. Last year, the cost was between 160 and 165 dollars.
The MS Dhoni-led team has won the champions title four times and has the best victory percentage in IPL.
Kotak Mahindra AMC solicited offers to sell one lakh shares of the unlisted Chennai Super Kings at the IPL players' auction (CSK). The bids, according to the fund house, will be valid for 30 days after the bid deadline of February 14.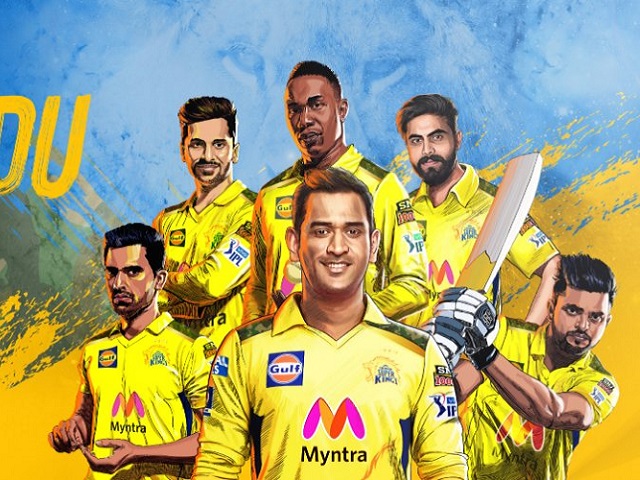 Statements
According to Ravi Singh, VP and Research Head at Share India Securities, CSK is a good investment opportunity for investors. This is because of its low price-to-earnings ratio in comparison to other worldwide sports franchises. It is increasing its earnings from merchandise sales, royalties, and sponsorships. These are major influences on future cash flows.
According to Rahul Thalia, director of Sarffin Financial Advisors, "CSK is on an upward trend as the IPL season approaches. The franchise's profit is projected to skyrocket once the IPL media rights auctions are completed." He also added that investors are lining up to take advantage of it in order to profit from future IPOs. This is due to the lack of a tradeable sports franchise club.
CSK Team For IPL 2022
Chennai Super Kings were able to reclaim a big portion of their core team from the previous season. However, the issue of who will succeed MS Dhoni after he retires remains large over the franchise.
The yellow army entered the IPL auction with a total capital of INR 48 crore. They retained Ravindra Jadeja, MS Dhoni, Moeen Ali, and Ruturaj Gaikwad. Deepak Chahar, Ambati Rayudu, Robin Uthappa, and Dwayne Bravo were also able to be repurchased.
They have prioritized experience over all other factors. As a result, they have become one of the league's most powerful franchises. The middle order appears to be secure now that Rayudu and Robin are back in the team.
They brought in Rajvardhan Hangargekar, an Under-19 star, in addition to all the buybacks. MS Dhoni may give all-rounders a fair shot, and India may be able to obtain their specialist all-rounder.
Endnote
This year's Indian Premier League (IPL) will begin on March 26 in Mumbai's stadiums. The tournament will consist of 74 matches, with the finals taking place on May 29. The league boasts two new clubs this year: the Lucknow Supergiants and the Gujarat Titans.