The ICC Women's cricket world cup commenced on the 4th of March.
With a lot of hype surrounding the women's cricket format, fans worldwide came in to see the sides go head to head. With the desire to win, the world witnessed the match to be a banger.
We saw the clash between the West Indies and New Zealand teams on the first day.
West Indies vs. New Zealand
The ICC Women's Cricket World Cup 2022 got off to a flying start when Deandra Dottin hit the first ball of the innings to the boundary. But it had been the West Indies' opener standing at the opposite end that later stole the show.
Hayley Matthews did not even open the batting after some recent appearances within the middle order but looked composed through the first overs while two openers fell short.
After pacing the innings alongside Stafanie Taylor, Matthews was soon plundering the White Ferns bowlers and finished with 16 fours and one massive six out of the park.
The 23-year-old carried her bat along with a sore hamstring through to the 45th over before being caught off by Jess Kerr for her highest ODI score ever of 119.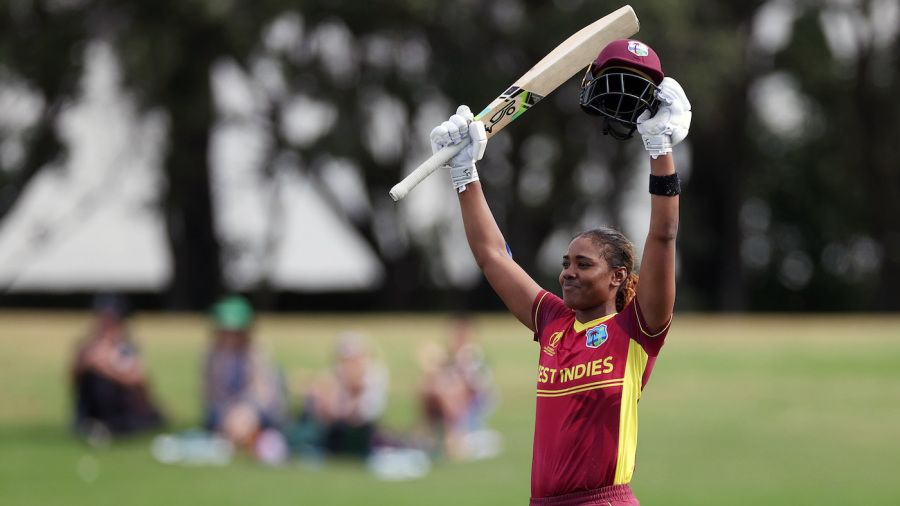 Dottin Shines
Despite a lot of wickets and after losing skipper Sophie Devine, New Zealand had worked tremendously hard to realize the whip hand heading into the final over. The equation was simple – the hosts needed six off six deliveries with three wickets in hand. Katey Martin and Jess Kerr were well-placed to require the hosts to a victory.
Deandra Dottin had other plans and would deliver a sensational final over to seal the deal for the Windies. With an excellent yorker, she would trap Katey Martin for 44 within the second delivery of the over. After the third ball conceded one, she also sent the second set batter back to the pavilion. Jess Kerr miscued one straight to mid-off because the Windies now smelled victory.
The fifth delivery would yield a run-out at the non-striker's end as Hannah Rowe missed a length delivery. Moreover, Fran Jonas was out at the opposite end. The Windies players erupted with joy because they won the competition by three runs, with Dottin emerging as the difference-maker.
EndNote
With the first match being this action-packed, there is much more to come. The fans all over the world are providing their full support to the women's teams. Everyone wants to watch the women of their country make them proud. Furthermore, the teams themselves are in full gear. They are ready to give all they have got to win and bring the World Cup trophy home.