Mike Hesson became a member of the RCB franchise in 2019 as director of cricket operations. He's been training with Kohli and de Villiers for almost two years now. According to Mike Hesson, experienced players such as Virat Kohli and AB de Villiers cannot be taught to bat. All he can do is tweak their gameplay slightly to make good use of the batsmen. He formerly served as the head coach of the New Zealand cricket team, where he had the opportunity to coach Kane Williamson.
Hesson's RCB Coaching Experience
In an RCB podcast, Hesson stated, "You certainly cannot teach them how to bat, that's the last thing you're going to do. It's just how you can find a way to add value to what they already know. When you're straight in competition, the one thing you shouldn't do is create uncertainty around techniques."
Hesson stated that players such as Kohli and ABD are exceptional for a reason. He also stated that the majority of their coaching or discussions consist of simply observing their gameplay for a short period of time to determine if anything is amiss. "They've probably had 10-30 different trainers throughout their lives, all of whom have given them different pieces of advise. So they've come at this point with a wealth of knowledge," Hesson said matter-of-factly.
Hesson went on to say that asking the appropriate questions is important since the players are always seeking to improve. They know what is best for their game, and the coach's role is to help them see it.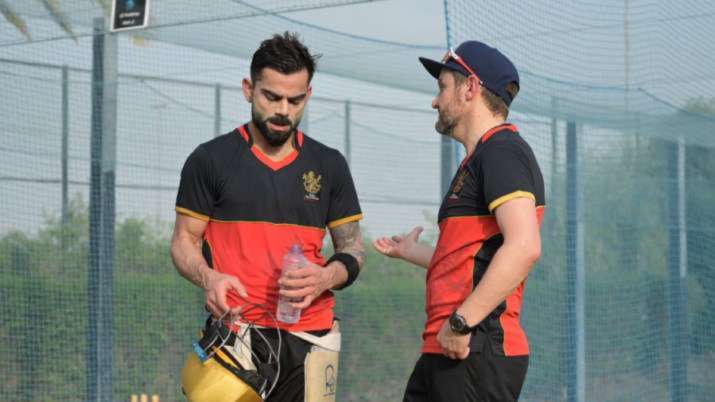 Asking The Right Questions
"The last thing you want to do when you're in competition is to generate doubt around methods or anything like that," he explained. Hesson also stated that it is necessary to make people aware of their weaknesses in the game. This is because most players are unable to see themselves at all times.
"They've clearly chosen this course for a reason. Rather than feeling I have the authority to walk in and make a judgment on their game and challenge it, I simply ask questions," he explained. "Because they have the answers in the end, but they can't watch themselves at the moment. They may be kinesthetic learners, wherein they may need to feel it, see it, or have someone explain them."
Takeaway
RCB will, of course, miss the services of AB de Villiers beginning with the IPL 2022 season. The iconic South African retired from cricket following last season. However, the franchise retained Virat Kohli for the upcoming season. Interestingly, Virat Kohli will not don the captain roll for the team this time. The tournament's next edition will begin on March 26 in Mumbai and Pune.