If you follow the IPL, then you should be aware of the fact that the Mumbai Indians franchise is the most successful franchise in the history of the tournament. The team has always been formidable in every year's competition and has given a great match to all the other strong teams. Mumbai Indians have won many Indian Premier League trophies and have always made it to the playoffs in every season. Mumbai has always been a strong side, with a considerable number of Indians supporting the franchise. Furthermore, it is well known that the owners of the team, The Ambanis, spare no expense every year to make the team as good as they can.
Under the captaincy of Rohit Sharma, Mumbai Indians have seen a lot of formidable victories. They have also slaughtered other teams in their way. But, it is not the same this year.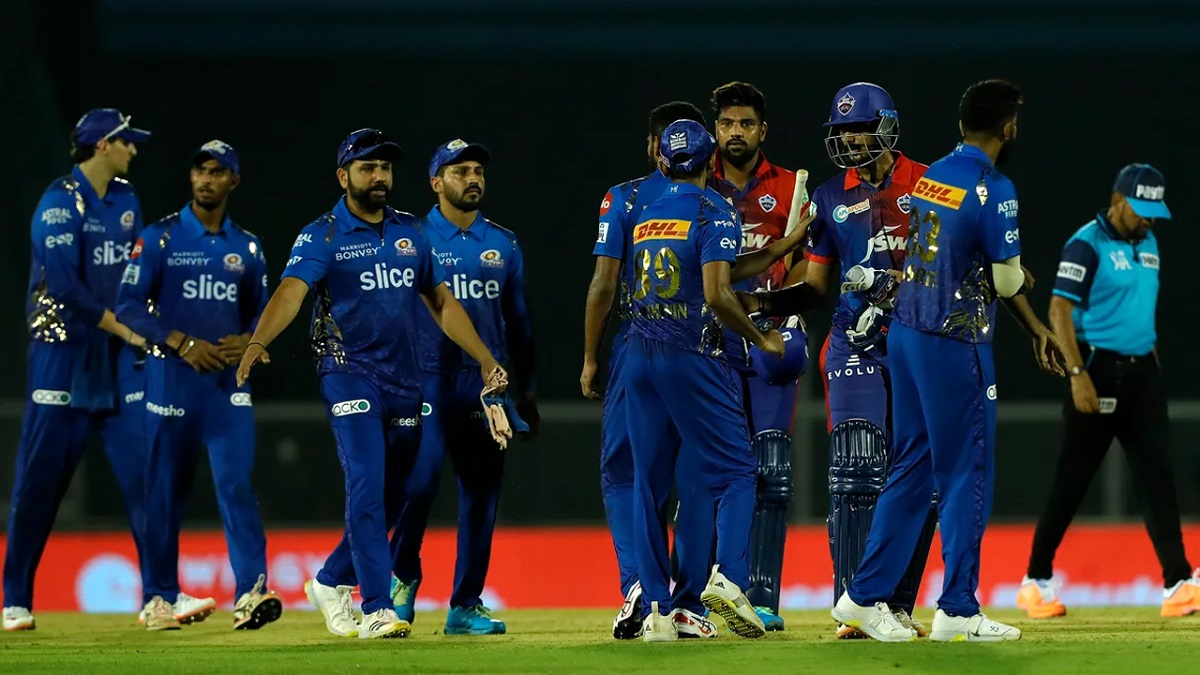 The Downfall
Following the loss against the Chennai Super Kings during Matchday 33, Mumbai Indians have set the Indian Premier League record for the worst-ever start in the history of the tournament. Mumbai's current stats are playing with are seven matches and seven defeats. This has been the worst start for Mumbai since 2014, when they lost five games in a row. But, by the end of the tournament, they made it to the playoffs.
The start by the Mumbai Indians has just left the fans in an utter state of shock. Furthermore, the owners, too, feel that the team needs to get it together. Otherwise, the consequences can cost them the trophy.
Overall, Mumbai sits at the 6th position amongst the teams to lose more than six consecutive matches in the tournament. The present teams that are part of that list are:
Deccan Chargers (7 in 2008), Punjab Kings (7 in 2015), Delhi Capitals (6, 6, 9 in 2013, 2013, and 2014), RCB (6 – 2017 and 2019), Pune Warriors (9 – 2012 and 2013), and KKR (9 in 2009).
Indeed the 5-time IPL champions have a lot of ground to cover if they want to make somewhat of a comeback.
Furthermore, the netizens and fans leave no spare in criticizing and showing their disappointment on the internet.
On the other hand, Chennai Super Kings soared a victory, with MS Dhoni's performance being the highlight of the night. Dhoni smashed 28* off 13 balls to beat the Mumbai Indians with three wickets in hand.
EndNote
The disappointment and frustration are sure to be felt inside the dressing room for the Mumbai Indians. Although disappointed, the fans still have a lot of hope for the team. Will the Mumbai Indians' side use this support to come back? That we shall see over the course of time.