The IPL 2022 preparations have accelerated. All of the franchises have begun to work on balancing their rosters. RCB is also preparing for the IPL 2022 season. Royal Challengers Bangalore acquired 19 players in the IPL auction of 2022. Wanindu Hasaranga and Harshal Patel were the franchise's most expensive acquisitions, both costing Rs. 10.75 crores. Other expensive RCB players include Faf Du Plessis (7 crores), Josh Hazlewood (7.5 crores), and Dinesh Karthik (5.5 crores).
Royal Challengers Bangalore kept three players in their roster for the IPL 2022 season ahead of the auction. The three retained players in their squad are: Virat Kohli, Mohammed Siraj, and Glenn Maxwell.
Harshal Patel is one of the star players in RCB's squad. He is one of the most expensive acquisitions made by RCB during the IPL 2022 mega auction. RCB's official Twitter account recently tweeted about Harshal Patel. Harshal Patel will capture more than 30 wickets in IPL 2022, according to the team.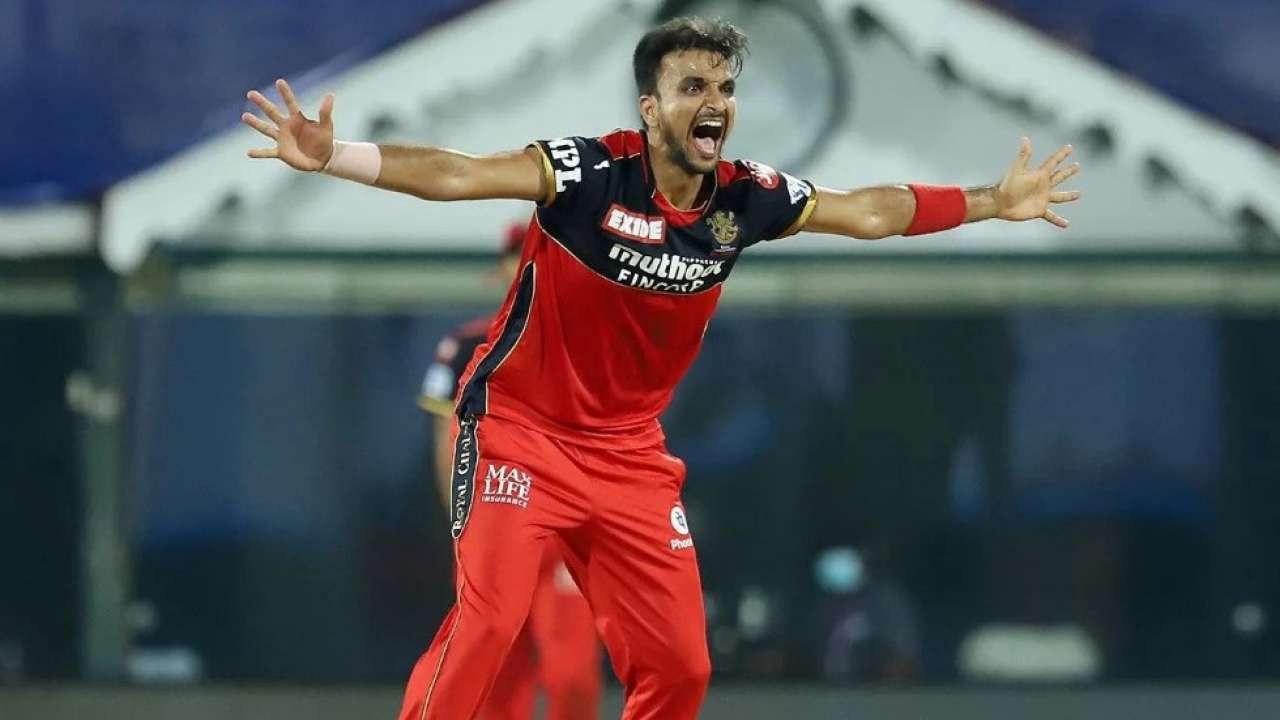 About Harshal Patel
Tarak Trivedi, Harshal Patel's coach, was important in his development as a cricketer. Patel's family wanted to move to the US, but his coach convinced them otherwise so he could play cricket. Patel, a Gujarat native, was a standout at the Under-19 level. However, the state selectors overlooked him for the first-class team.
In 2011, he made his first-class debut for Haryana against Delhi, taking 28 wickets in seven games. In 2010, Mumbai Indians signed him in, followed by RCB for the 2012 IPL season. He was with RCB till 2017, when he moved to the Delhi Daredevils for the 2018 season.
At domestic level, he maintained an excellent performance. Harshal finished the 2013-14 Ranji Trophy with 29 wickets at an average of 23.75 from eight games. In the 2015-16 season, after recovering from an injury, he took 22 wickets in eight games.
Harshal Patel made his IPL debut in the 2012 season and appeared in 41 matches in seven seasons since then. He has never quite made enough of an impression to be a regular in an IPL match. However, he has done enough to earn a spot in the team for the upcoming edition.
Harshal has a good strike rate, but his economics has been a problem for him. He yielded runs at a 9.54 economy rate while playing for the Delhi franchise last year. In the IPL, his average economy is 8.66.
Conclusion
Harshal Patel earned the Purple Cap in the IPL 2021 and went on to make a name for himself. Harshal Patel got 32 wickets in 15 innings of 15 matches during the IPL 2021 season. When it comes to his greatest bowling effort, he took 5 wickets for 27 runs. RCB fans are hoping for more of the same from him this season.