Kane Williamson's Wife
Sarah Raheem, Kane Williamson's wife, is a registered nurse who studied at the University of Bristol. Sarah, while being a Kiwi, spent the majority of her life in the United Kingdom with her parents. Even though the couple isn't married, they had a beautiful baby girl on December 16, 2020.
Despite the fact that Williamson made the announcement on his official Instagram account, the pair want to keep their relationship private. Sarah has kept her life private, and she has also kept her Instagram account secret.
Bhuvaneshwar Kumar's Wife
Bhuvneshwar Kumar is married to Nupur Nagar, a professional engineer. In Greater Noida, she works for a Multinational Corporation (MNC). Nupur finished her education at JP Academy in Meerut. Later, she studied engineering at a college in Noida.
Bhuvneshwar Kumar and Nupur Nagar have known each other from childhood and spent a lot of time playing together. Their friendship quickly blossomed into love. They married after having known one other for over 14 years. The wedding took place in Meerut, and the couple celebrated with a lavish celebration at the Taj New Delhi. Although the pair prefers not to be seen in public, they do occasionally post photos on their social media sites.
Nicholas Pooran's Wife
Nicholas Pooran is married to Alyssa Miguel, also known as Kathrina Miguel. She is originally from Chaguanas, Trinidad and Tobago. She rose to prominence after a photographer saw her cheering on Pooran during the IPL 2020. According to reports, the couple were childhood friends before beginning to date in 2014.
Nicholas Pooran proposed to Kathrina Miguel in 2020 in Dubai after six years of dating. The cricketer posted photos of himself sitting on his knees asking her to marry him. Pooran and Miguel married in June 2021 after being engaged for about a year.
Aiden Markram's Wife
Aiden Markram and Nicole Danielle O'Connor have been together for almost a decade. She owns a bakery and involves with the charity organization 'Abba House.' Despite the fact that they are not married, the couple frequently shares photos on social media for their followers. During games, Nicole Danielle O'Connor is frequently seen rooting for Markram from the stands. According to her Instagram bio, the cricketer's girlfriend enjoys wine and dogs.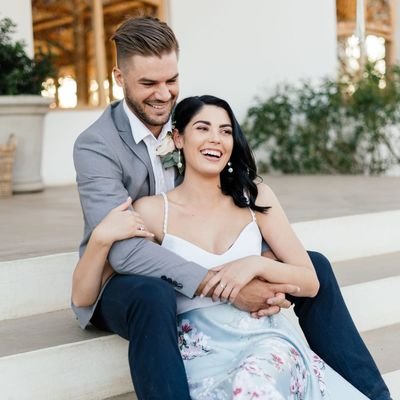 Shreyas Gopal's Wife
Shreyas Gopal is married to Nikitha Shiv, a successful businesswoman. Gopal's wife graduated from Manipal Institute of Technology. Nikitha worked for numerous software companies in Bengaluru after finishing her schooling. She is also the creator and CEO of the Mana Network.
Nikitha began working as a Brand & Marketing Manager at Louis Philippe in 2020. Gopal and Nikitha had been dating for a long time before marrying in November of last year. They are quite active on social media and frequently post photos.