Mumbai Indians, as it is, are having a hard time in the Indian Premier League this season. They have lost seven consecutive matches in a row and have made a record in the Indian Premier League. This bad string of performances by the Mumbai Indians side is a matter of concern for the coaches and the owners. Furthermore, Mumbai Indians are the most decorated and successful franchise in all of the Indian Premier League. So, a franchise like that performing all wrong is disappointing for everyone. The fans seem to be extremely upset as well over the lack of stepping-up and performing form of the star players of the team.
But, troubles for the players of Mumbai Indians are a lot more. The Indian players in the team have a high risk of going out of form and not being able to play well in the international arena. One such player has already received a caution or a critique from a former Indian cricket team player- Sunil Gavaskar.
Gavaskar has pointed out the player as a "Rabbit Caught In Headlights" for the international matches that will follow after the Indian Premier League.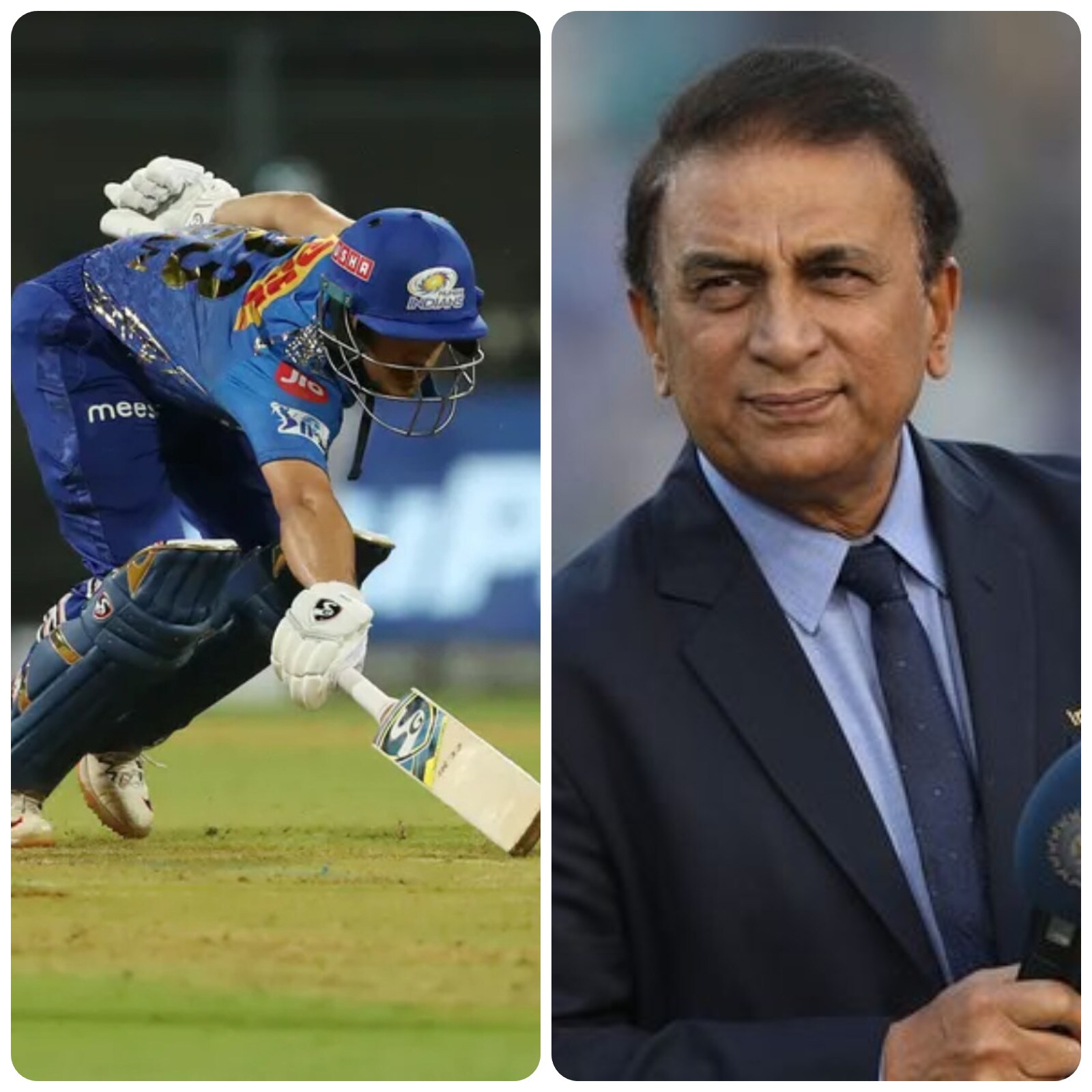 Player In Critique
The player under the critique is Ishan Kishan. Mumbai's most expensive buy, who is a heavy hitter and a match finisher for the Mumbai squad as well as the National squad. But, the batter has found it difficult to score a lot of runs in the Indian Premier League.
He has only managed to score 199 runs in eight matches, with a high score of 81. Obviously, after this, Mumbai will question the 15.25 crore price tag. Furthermore, Sunil Gavaskar pointed out that short deliveries prove to be a weakness for Kishan. Because of this, he is going to face a lot of problems in Australia and South Africa.
"I think he remains shaken by the blow he got. It is not a good sign because it means that he will be like a rabbit caught in the headlights in places like Australia and South Africa, where there is extra bounce. Every fast bowler is going just to bang it short. Nobody is going to pitch it where he likes. Nothing is going to be below the waist. Anything above the waist, he seems to be struggling now," Sunil told Star Sports after the game between Lucknow Super Giants and Mumbai Indians.
EndNote
It is a matter of concern for the player as well as the team. The opponents will exploit this trait and try to send him back early on. What possibly will be the result of this critique? We shall know about that in the near future.