During the TATA IPL 2022 auctions, there was a little delay. On the 12th and 13th of February, the two-day mega auctions took place in Bengaluru. In addition to the eight existing clubs, two new franchises have been introduced this year. Henceforth, a total of 10 mega teams lock horns in this 15th edition of the Indian Premier League (IPL). Lucknow SuperGiants and Gujarat Titans made their debut this year in the Twenty20 tournament. The auctioneers bought a total of 204 players during the two-day mega auctions.
MS Dhoni's decision to step down as captain only days before the Twenty20 league began was a shock. The team of Chennai Super Kings is going to be led by Ravindra Jadeja this season. This came as another massive shock when Suresh Raina did not get selected. Recently along with his friend MS Dhoni, Raina announced his retirement from international cricket in 2020.
Suresh Raina is recognized as 'Mr. IPL' due to his consistently exceptional performance over the seasons. Even after announcing their retirement in 2020, Raina continued to play in the Indian Premier League (IPL). Unfortunately, the fans would not be able to witness Suresh Raina on the pitch this year. As said by the player himself that this is not the end. Indeed, the neglect in the two-day mega-auctions was quite stunning for fans and the player as well.
However, this also indicates that we might be looking toward the end of Raina's career. It is highly doubtful to expect Suresh Raina to deliver at the age of 35. Nevertheless, it is also a possibility that Suresh Raina may be picked as a replacement. With the prime time being over, just as Harbhajan Singh did last year, he might as well announce full-time retirement.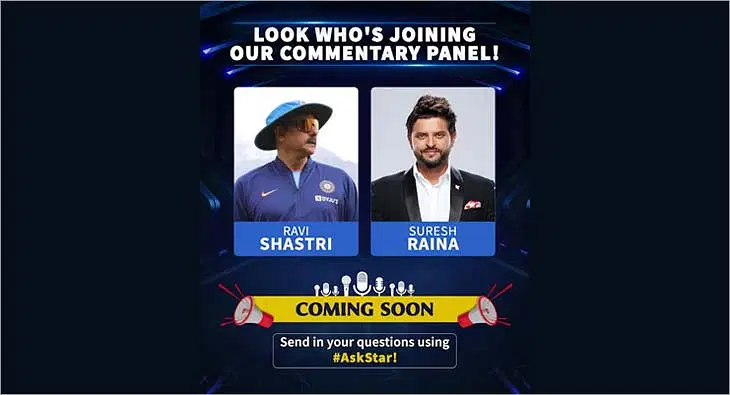 Off-Pitch Roles
As much as Suresh Raina, the fans are also excited for his new avatar in the TATA Indian Premier League (IPL) 2022. It is going to be a whole new experience for all the cricket lovers as we look forward to Raina's new role. The commentary panel of the 15th edition of TATA IPL 2022 features 85 commentators. Raina has been already in the queue of shining stars and cricketing legends to join the panel this season.
Ravi Shastri, the former head coach of the Indian men's team, is returning to the commentary booth. Mayanti Langer Binny is a well-known member of the TATA IPL broadcast team. She is all set to end her two-year hiatus this year by returning to the panel. While Suresh Raina, Piyush Chawla, Dhawal Kulkarni, and Harbhajan Singh are all ready to make their debuts. Suresh Raina has taken the decision to be on the Hindi commentary panel.
Suresh Raina said, "After being part of the IPL since its inception in 2008, I am excited to associate with the league in a new avatar, as part of the IPL Hindi commentary panel for Star Sports."