In a dramatic match, Lucknow SuperGiants(LSG) beat Delhi Capitals(DC). It can be said as a clash of the young captains. Lucknow SuperGiants(LSG), captain KL Rahul won the toss and elected to bowl first on behalf of the team. The Delhi Capitals(DC) would be batting during the first half of the match.
Captains Speak – KL Rahul
KL Rahul noted before the first innings of the match that it is only the beginning of the season. Moreover, everyone is pumped to make an impact on the field.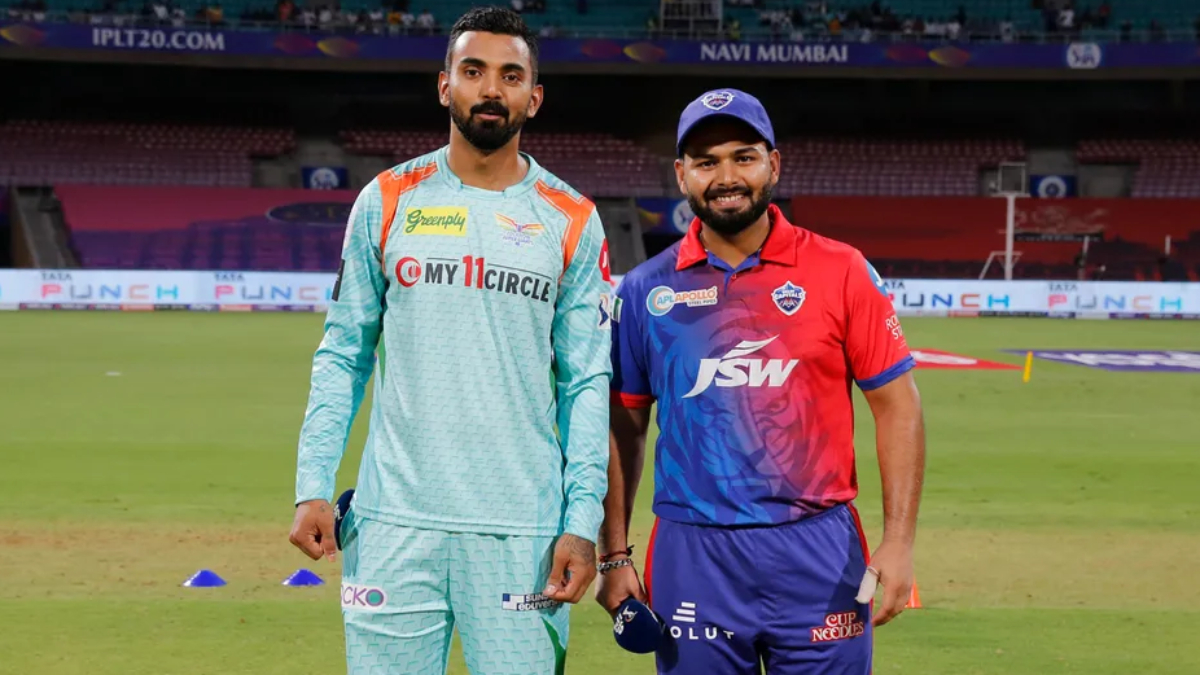 Captains Speak – Rishabh Pant
Rishabh Pant, skipper of Delhi Capitals(DC) said, "We'd have bowled first as well because we haven't played here before. Three changes for us – Warner comes in for Seifert, Nortje in for Khaleel, and Sarfaraz replaces Mandeep".
First, on the pitch, representing Delhi Capitals(DC), Warner and Shaw were the opening batsmen. In the first over they could only take 4 runs. The ball bouncing a little too high was rising tension. Krishnappa Gowtham bowled the second over against Delhi Capitals(DC) in his debut match.
And there goes the first wicket! By the end of eight overs, Shaw departed at 61 runs off 34 balls. It was a fine catch by Quinton de Kock. Dismissing Warner for the third time, Bhisnoi impresses fans at the stadium with his skills. And Bhisnoi takes another wicket from Delhi Capitals(DC). Towards the end of the first innings, Delhi Capitals(DC) stood at 149 runs with 7 wickets remaining.
Welcome Back!
The break is over and it is time for the second innings to begin. The target has been set at 150 runs for Delhi Capitals(DC). Opening the account for LSG, De Kock and Rahul scored 5 runs in the first over. In a stupendous performance, De Kock smashes the ball for the third successive boundary. Moreover, De Kock managed to bag 19 runs in just a single over. Henceforth, declaring a strong power play for the Delhi Capitals(DC) as the score stands 48/0 in 6 overs. In desperate need of a wicket, Pant turned to experienced campaigner Axar Patel.
Afterward, during the 11th over, KL Rahul gets bowled out by Kuldeep. It was a brilliant catch by Prithvi Shaw near long-off. As the match is in progress the chances for Delhi Capitals(DC) start dipping low. In the 12th over, Evin Lewis departed with just 5 runs, the replacement for KL Rahul. The night went ahead to be worse for Nortje as he faced a six and then a no-ball. Quinton de Kock is on fire as the score reaches above 100.
LSG needs just 24 runs off the last three overs to win the game. Both the teams played the last over in a cinematic way. Nevertheless, the night ends with Delhi Captains(DC) losing to Lucknow SuperGiants (LSG). In addition to that, it was the second consecutive loss for DC.