Mahendra Singh Dhoni, captain of the Indian cricket team from 2007 to 2017. Even at the age of 40years, MS Dhoni is still playing well on the field. He is a right-handed wicket-keeper batsman. MS Dhoni belongs to Ranchi, Bihar originally and hails from a Hindu Rajput family. Rajputs are regarded as warriors. But on the contrary, MS Dhoni is a very humble and honest man.
In addition to his professional cricket life, Dhoni stepped into other areas as well. His first preference was football. In that sport, he focused on the role of a goalkeeper. Once upon a time, his coach had him play cricket. In that game what an exceptional performance Dhoni gave as wicketkeeper. From that day forth, MS Dhoni turned to the sport of cricket. The young man worked as a Traveling Ticket Examiner at a railway station.
In addition to his brilliant career, Dhoni has also been awarded on multiple occasions. For instance, Captain of The Year, Team of the Decade, Player of the Year, Indian Cricketer of the Year, and much more. Moreover, Dhoni has also been awarded the Major Dhyanchand Khel Ratna award, Padma Shri and Padma Bhushan.
Since the beginning of the Indian Premier League (IPL), Dhoni has been a part of it. MS Dhoni has been the Chennai Super Kings captain from 2008 to 2021. The team has won on many occasions in last 14 editions of IPL. This year at TATA IPL 2022, MS Dhoni has passed on the torch to Ravindra Jadeja. Not only as a wicketkeeper but as an outstanding batsman Dhoni has proved himself. In addition to that, Chennai Super Kings has won the tournament four times in total.
This year at TATA IPL 2022, Chennai Super Kings have played three matches. Yesterday, it was Punjab Kings against last year's champions. Both the teams played beautiful innings. As mentioned above MS Dhoni has been on top of all aspects. But during the match, he won everyone's heart at the stadium.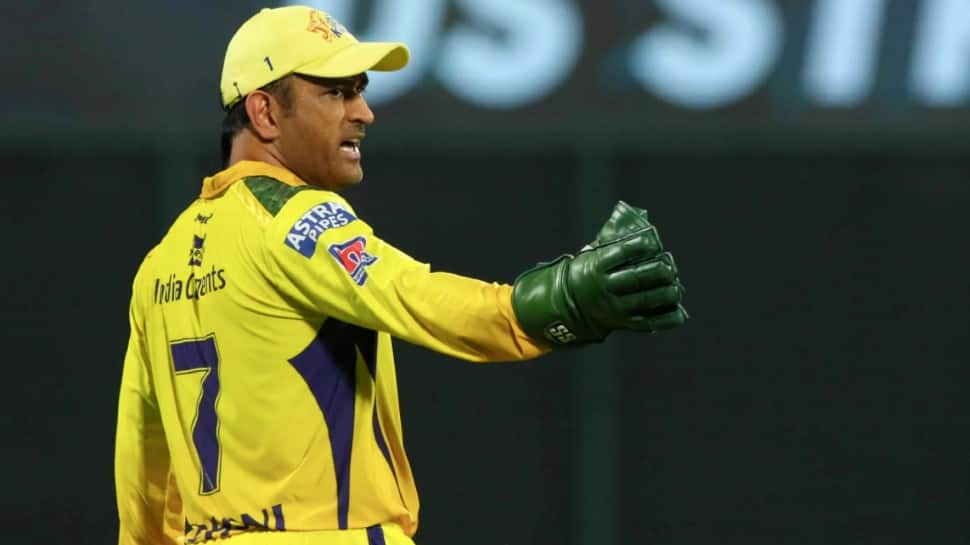 It was Bhanuka Rajapaksa and Shikhar Dhawan on the pitch fighting for Punjab. Bowling the eight over, Dwaine Pretorius delivered a length ball down the leg side. Rajapaksa and Dhawan started running to take the run. The ball then came to the hands of the master, MS Dhoni. Everything happened so suddenly that Rajapaksa had to return. Playing his specialty, Dhoni shuffled Rajapaksa to stump him out. Unfortunately, it turned into a crash between Dhoni and Rajapaksa.
Everybody thought Bhanuka Rajapaksa was out of the game. Nevertheless, Dhoni insisted on pushing the decision to the third umpire. The whole stadium sat in shock when MS Dhoni became unsure of his own actions. The video replayed and Rajapaksa was declared not out. Not only did the opponents thank him but his own team praised him as well. Indeed, MS Dhoni is not only a great player but also an honest one.