Royal Challengers Bangalore's proficient wicketkeeper-batter, Dinesh Karthik: He earned numerous appreciation from all corners as he maintains his streak of good performance. With time Karthik keeps enhancing his game. He gets better and better with every game he participates in the ongoing 2022 season of the Indian Premier League (IPL). So far, Karthik played six matches in the league.
Dinesh Karthik: Indian Cricketer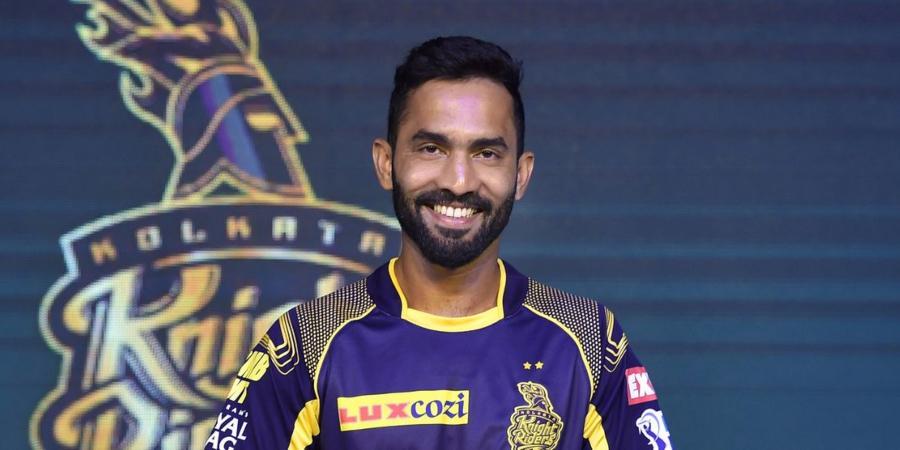 Dinesh Karthik falls under the list of players who are the plethora of wicket keepers tried out by India in the Ganguly period of Indian cricket before Mahendra Singh Dhoni entered in this era. Even so, being in and out of the Indian team and in the limited chances he had, he has performed startlingly behind the stumps as well as with the bat. 
Dinesh Karthik's struggle to break from the offbreak did not have any relevance on his IPL career as he got off market for the inaugural edition of the IPL by Delhi Daredevils for approximately ₹2.4 crores. However, Karthik could not reach his true potential to do enough justice to his talent as he smashed only 145 runs from 8 innings. After two more years at the Delhi franchise, Karthik moved to Kings XI Punjab for the 2011 edition.
Dinesh Karthik received approximately 900,000 USD from Punjab Kings for their services. Though 282 runs from 13 innings wasn't to his true potential for Punjab to pave his way to the play-offs. This led to a transfer for the next season and Mumbai Indians bought him for a heavy amount of ₹12.5 crores. 
Year 2013 was Dinesh's water-shed year as he smacked 510 runs from 19 innings in Mumbai's victorious campaign. But even that was not enough for Mumbai to retain their designated number 3 for that edition.
In 2014, Delhi Daredevils bought him for ₹10.5 crores. In 2015, RCB pocketed him for approximately ₹12.5 crores. Unfortunately, the runs didn't come in his favor and that impacted his stocks as they fell. In 2016, audiences viewed him playing for a fourth different team in the newly formed Gujarat Lions of that time.
However, 2018 came with good news and great form for the Tamil Nadu man as he got picked to lead KKR and was off the market for ₹7.4 crores ahead of the 2018 IPL.
Karthik's Current Performance in the league:
On Saturday, while he played against Delhi Capitals, Dinesh Karthik played a vital role in his team's win. He knocked off 66 runs off 34 balls, that comprises five fours and five sixes. He was adjudged man of the match. All thanks to his remarkable knock, the team was able to accomplish a competitive target for the Delhi Capitals.
Not just this, Dinesh Karthik gave phenomenal performances in the ongoing IPL 2022 season. In the six matches played so far, he smashed 197 runs with a strike rate of over 200. So far, Karthik maintained his streak of being unbeatable in the tournament, excluding one game, which took place against Chennai Super Kings. He has turned out to be a vital part of the RCB's batting line-up, specially in the absence of legends like AB de Villiers.
Veda Krishnamurthy Statement:
Among many, female cricketer Veda Krishnamurthy also became part of a bandwagon and confined in a sweet tweet for DK. In her tweet, she talked about how RCB roping in Karthik for ₹5 crores was the most effective amount they have ever spent. She posted in her tweet that:
Later, talking about the post-match outlook, Karthik expressed that he wanted to be a part of the Indian cricket team. He stated that he has bigger objectives. He has been working with full dedication. He further states that his objective is to do something special for the country. This is part of the journey. Furthermore, he stated that he is doing everything he can to become part of that Indian team.