Ashok Dinda is a former Indian cricketer who was known for his excellent deliveries that sent the stumps flying. He was born on 25 March 1984. Dinda belongs to Moyna, West Bengal. He was a Right-arm medium-fast bowler who got his recognition through a spectacular performance in the Ranji Trophy. He played for the sides of Bengal and Goa in the format. Dinda announced retirement from all forms of cricket on 2 February 2021.
Career
Dinda made his International T20 Debut for India on 9 December 2009. The match was against Sri Lanka at Nagpur. In that match, he bowled three overs and had the figure of 1/34 for the game.
He later made his ODI(One Day International) in June 2010 in a match against Zimbabwe in Sri Lanka. Dinda went on to play just one game that whole tournament. It was a group stage game against Sri Lanka. Dinda took no wickets and had the stat of 0/39 after bowling five overs. Moreover, he played for the National Team for the duration of 5 years, which was from 2009 till 2013.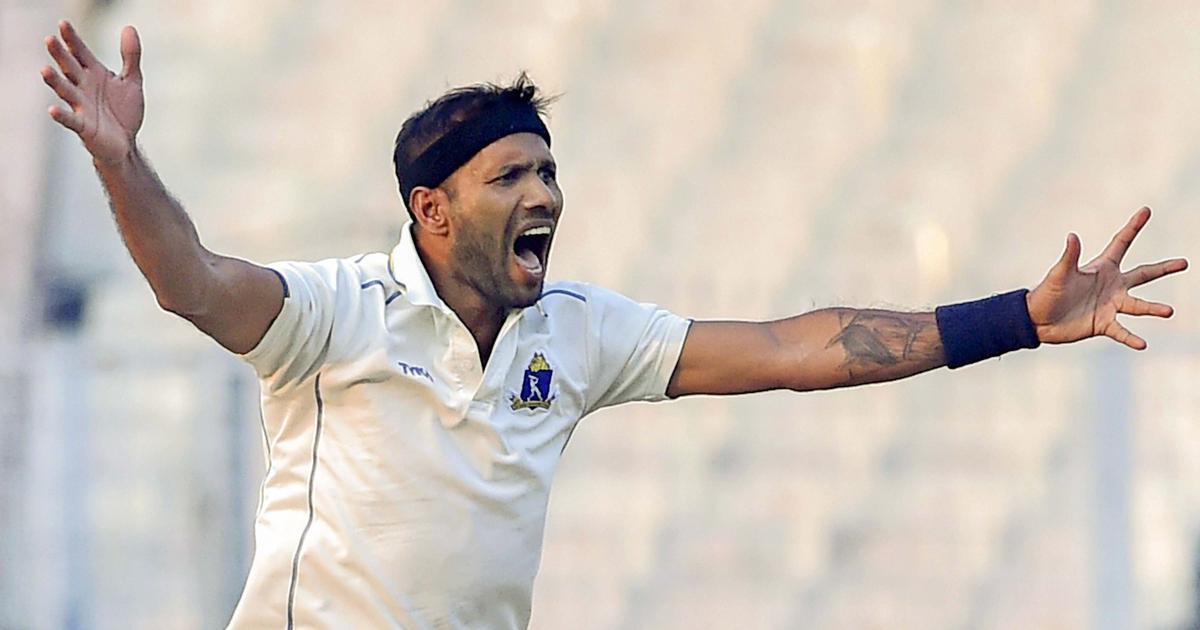 After IPL
Ashok Dinda made his debut in the Indian Premier League in 2008. He got drafted in the Kolkata Knight Riders. Dinda played for the squad for two straight seasons right from 2008 till 2010. After seeing his superb performance for the Knight Riders, he got picked by the Delhi Daredevils for the 2011 season. His happiness was short-lived as he could not perform that great in the season.
In 2012, Dinda joined the Pune Warriors India side in the next season.
This was a rough patch in his career as he was constantly shifting teams every season.
For the 2014-15 season, Dinda played for the Royal Challengers Bangalore. In the 2016-17 season, he played for the Rising Pune Supergiants.
After the end of this season, Dinda slowly faded away from the IPL.
He then went on to play for the Bengal side for the Ranji Trophy for the 2017-18 season. He got 35 dismissals in mere eight matches. Dinda got named in the India Green for the 2018-19 Duleep Trophy. Due to 'disciplinary reasons, Dinda was sent off the Bengal squad after the 2018-19 Ranji Trophy.
Ashok Dinda finally announced his career with Bengal as over on 10 November 2020.
He played another season with Goa for the year 2020-21.
The Right Hand Medium Fast bowler finally announced his retirement from all forms of cricket.
He broke the news on 2 February 2021.
Statistics
Dinda has played 13 ODIs, 9 T20s, 115 First-class, and 92 List-A matches in his entire career.
He took a total of 12, 17, 420, 141 wickets, respectively.
Dinda has the highest bowling average of his career in the ODI format. He had a bowling average of 51 in the format.
Where Is He Now?
Ashok Dinda 13 ODIs and 9 T20 for India, Ashok Dinda finally announced his retirement at the age of 36. Dinda thanked everyone for the support and love.
"Today, I am retiring from all formats of cricket. There have been several people, including my parents, who have helped me throughout my career, and I would like to thank them. A thank you to my on-field guardian, Sourav Ganguly. He has made a lot of contribution in my career," said Dinda at a press conference at Eden Gardens Kolkata. His wife, Sreyasi Rudra, accompanied him.
Ashok Dinda is now a member of the Bharatiya Janata Party. He got selected for the Vidhan Sabha constituency in Monya. He was contesting for the 2021 West Bengal Legislative Assembly election.
When he was returning after the last day of campaigning, he got attacked by the TMC party. This got widely covered in the news all over India.