Getting to Know Faf du Plessis
Faf du Plessis is an individual whom we know just as a professional cricket player who plays for the team of South Africa. Through this article many fans and cricket lovers would be able to get to know who he really is. How did he end up as a professional cricketer? What his journey has been so far?
| | |
| --- | --- |
| Full Name | Faf du Plessis |
| Nickname | faf and The Marathon Man |
| Nationality | South African |
| Profession | South Africa Cricketer |
| Date Of Birth | 19 July 1984 |
| Age | 38 years |
| Birthplace | Pretoria, Transvaal Provience, South Africa |
| Height | 178 Cm |
| Marital Status | Married |
| Wife | Imari Visser |
| Networth | $ 14 Million |
Personal Life
Tracking down to the childhood of this brilliant team player, the little boy was very fond of kicking, running and playing around with the ball. He celebrates his birth anniversary every year on July 13th. Even being at the age of 37 he puts all of his efforts to ensure an above than satisfactory performance. On personal level he is a firmly believes in Jesus and is also seen attending religious activities on social media platforms. In the year 2013 he got married his dream women Imari Visser who is a marketing manager by profession. In 2017 Faf du Plessis was blessed with a beautiful daughter named Amelie du Plessis. Since then, he has lived as a loving husband, proud father and a brilliant team player.
When Plessis was in primary school, he was fond of kicking and running around with the ball. In fact, his father always wanted his son to play the sport of rugby rather than cricket. But Francois had not been a fan of the game because it had too much risk of injuring his bones. Therefore, he made a life changing decision of not going ahead with rugby. At the young age of 16, he suffered a minor wrist injury. This hiatus stripped him off the field for two months.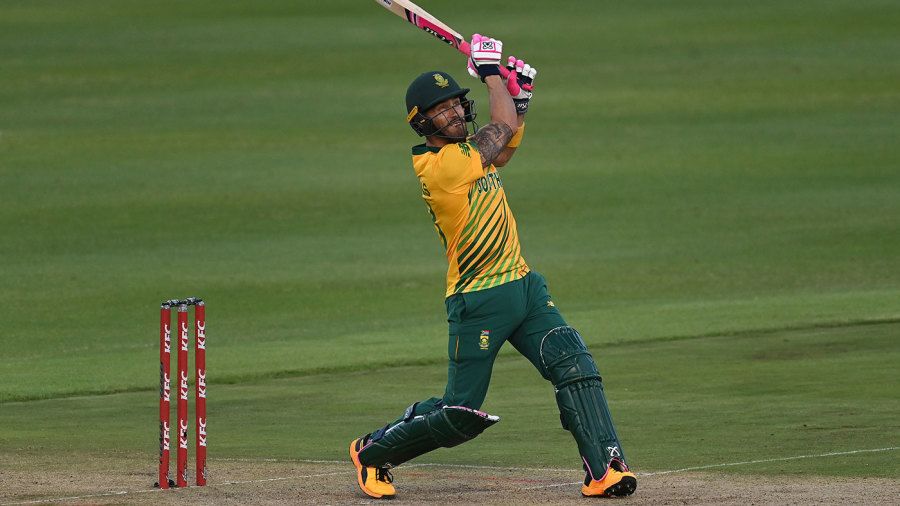 Journey of Becoming 'The Player'
During this break Plessis realized the value of cricket in his life. He made a firm decision to be the best player, which he is today. Now there was nothing that could stop Francois from becoming the inspiration he today is for numerous cricket fans. Affies Boy School in Pretoria is the place which he might never forget. Making memories with one of the all-time greats Ab de Villiers became daily routine for him. After this incident his family was still not in favour of letting him to choose cricket over his studies. He even agreed upon getting a degree in Sports Science, but the destiny held something else for him. As soon as he got to the university, a long queue was already waiting. And it was that moment when Faf du Plessis finally took a firm decision to pursue his cricket career.
England
At a very young age of 21 years, Faf was made a career building deal. A deal by Kolpak of Nottinghamshire which stated that he would have to play for the England team. Now since this deal was seen as barrier to his dream of playing from the side of South Africa which he denied it.
South Africa
Nevertheless, in November 2012, Faf stepped on the professional pitch for the very first time. In 2012, he made his debut against one of the strongest teams in the competition, Australia at Adelaide Oval.
That day forth Faf did not look back at his track record. Since the day he has been setting new standards for his current and upcoming competition. In his debut he scored 78 runs in the first innings. And a whooping unbeaten score of 110 runs in the second one. This debut performance not only helped his team to draw the match but also, he was awarded the man of the match title. The man become the 4th player in the team's history to score a ton in his debut match.
It did not stop here; the player aced his master batting skills by again giving a brilliant performance against West Indies. This match led him to be the second player who has scored more than a 100 runs off 56 balls at Johannesburg in the shortest format of the game.
India – Indian Premier League
In his amazing career, Faf managed to make a short run in the TATA Indian Premier League (IPL). He played for Chennai Super Kings and Rising Pune Supergiants, both lead by MS Dhoni. Even in the 20-20 match format his performance has been jaw dropping. And now performing as the caption of Royal Challengers Bangalore.
Though he started his career as a batsman, he expanded his expertise in the bowling section as well. In the MiWAY challenge Faf managed to destroy the other team by taking five for Titans against Lions in 2012.
End Note
With display of immense hard work, a career filled with so many accomplishments Faf du Plessis has set his position amongst the greatest player the South African cricket team has witnessed in such a long time. Just as his professional skills, he has mastered the art of cooking. To sum up, Faf du Plessis has not only proven himself as a true professional but a good human being as well.