The game of cricket is one that many people love and envy at the same time. The sport began as early as the 13th century. Due to the early patriarchal nature of the society, it is recognized as a men's sport. But along with the evolution of this modern era, more people have started to understand that it is so much more to it than its perceived notion.
Moreover, women worldwide have become far more independent and assertive. This article will discuss one of our players from the Women's Indian Cricket Team- Harmanpreet Kaur. Furthermore, she plays as an all-rounder for the Indian women's cricket team.
Personal Life
Harmanpreet Kaur Bhullar was born on March 8, 1989, in Moga, Punjab, India. She comes from a Sikh family. Harmander Singh Bhullar is her father, and Satinder Kaur is her mother.
Harmandar Singh Bhullar, her father, was a good volleyball and basketball player. Hemjeet, her younger sister, has a master's degree in English and is an assistant professor at Guru Nanak College in Moga. Harmanpreet Kaur began playing cricket after enrolling at the Gian Jyoti School Academy, located 30 kilometers from her home in Moga, where Kamaldeesh Singh Sodhi coached her. In the early stages of her career, Harman used to play with boys. In 2014, she relocated to Mumbai and began working for the Indian Railways. Virender Sehwag influenced Harmanpreet.
Her father, who now works as a clerk in a courtroom, was once a promising cricketer. When Harman initially started playing, he was her first coach.
Career
Harmanpreet Kaur made her ODI debut against Pakistan women's in March 2009 at Bradman Oval, Bowral, during the 2009 Women's World Cup. She bowled four overs for ten runs and caught Armaan Khan off Amita Sharma. Furthermore, she made her Twenty20 International debut against England women's. Kaur did it in the 2009 ICC Women's World Twenty20 at County Ground, Taunton.
Her ability to strike the ball far came under notice in a quick-fire 33-run innings against England women's in 2010, in Mumbai .
Because Mithali Raj and Jhulan Goswami were injured, she played as the Indian women's captain for the 2012 Women's Twenty20 Asia Cup final. She made her captaincy debut against Pakistan's women's team, which India won by 81 runs.
When Bangladesh women toured India in March 2013, she played as India's women's ODI captain. In the second ODI of the series, Kaur earned her second ODI century. Harmanpreet Kaur scored 195 runs at an average of 97.50 throughout the series, including a century, a fifty, and two wickets.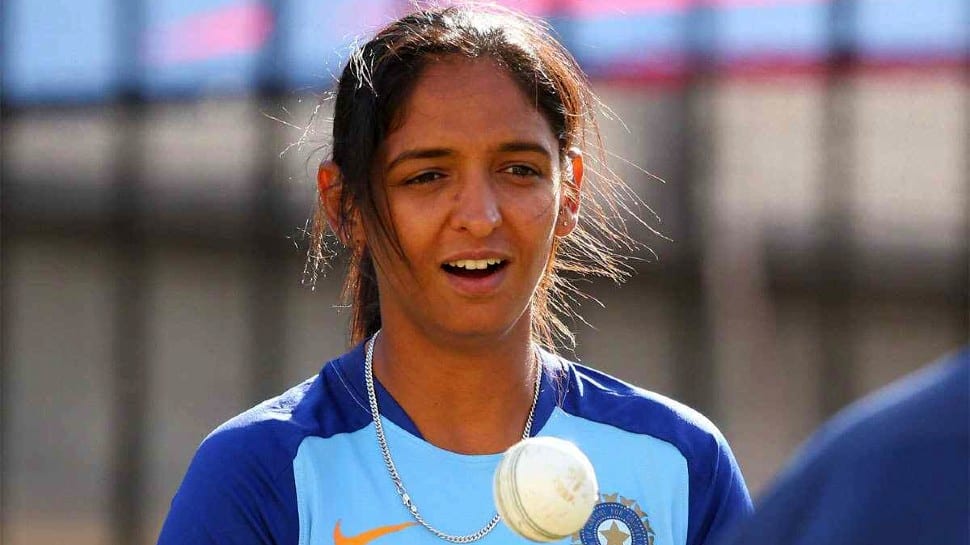 International Career
She made her Test debut against England women's cricket team in a Test match at Sir Paul Getty's Ground, Wormsley, in August 2014. Kaur scored nine and a duck in the game. Sh grabbed nine wickets in a Test match against the South African women's cricket team in Mysore in November 2014.
Furthermore, she helped India win a series in Australia in January 2016. Kaur scored 46 runs in 31 balls in India's highest-ever chase in T20 internationals. She is the first Indian cricketer to be signed by an international Twenty20 team in June 2016. The Women's Big Bash League champions, Sydney Thunder, had marked her for the 2016–17 season. She hit 171*(115) against Australia in the 2017 Women's Cricket World Cup semi-final in Derby on July 20, 2017. Kaur also holds the highest individual score in India's Women's World Cup history. Furthermore, Kaur was a member of the Indian side that advanced to the 2017 Women's Cricket World Cup final, where England defeated them by nine runs. Harman joined Mithali Raj as the second Indian batter to reach the top ten of the ICC Women's ODI Player Rankings in July 2017.
She was one of the ICC Women's T20I Team of the Year in December 2017.
Harmanpreet Kaur is one of the designated players to watch before the competition.
Kaur became the first woman for India to make a century in WT20Is when she scored 103 runs off 51 balls in the tournament's opening match against New Zealand.
For the 2018–19 Women's Big Bash League season in November 2018, She joined the Sydney Thunder's squad
Furthermore, She got to be the captain of India's squad for the 2020 ICC Women's T20 World Cup in Australia in January 2020.
She became the fifth Indian woman cricketer to play in 100 One-Day Internationals against South Africa in March 2021.
Kaur was the vice-captain of India's Test squad for a one-off match against the England women's cricket team in May 2021. Harmanpreet is picked for India's team for the 2022 Women's Cricket World Cup in New Zealand in January 2022.
Summary
Women's cricket is known worldwide as a sport with many skills in women. Harmanpreet Kaur is one of the first women to be recognized and celebrated. Furthermore, she has undoubtedly made the women's community and the country proud. Kaur is a well-known name in the world of women's cricket, and she has regularly performed very well nationally and internationally. She holds several spectacular records to her name, such as the highest individual score for India in Women's cricket World Cup history and many more, making the nation and its people proud.