All About Harbhajan Singh Personal Life 
A cricketer is full of dedication and talent towards the match. Harbhajan Singh was titled as India's outstanding off-spin bowler. Harbhajan Singh came into the world on July 3, 1980. He is an Indian Former cricketer and commentator. He belongs to a Sikh family. Harbhajan Singh started playing for India in early 1998.
Harbhajan Singh married His love of the life Geeta Basra on October 29, 2015. They dated each other for 5 years. After going through a tough time as the couple experienced two miscarriages. Though the couple got blessed with their first born baby girl on July 27, 2016. They named their baby daughter Hinaya Heer Palha. Last year they were blessed with a baby boy, son Jovan Veer Singh Plaha, who was born on July 10, 2021.
Harbhajan Singh is the single son of Sardar Sardev Singh Plaha. His father is a Businessman, owns a factory that manufactures ball bearings and valves. Besides, he grew up with five sisters and thought he needed to inherit his father's business. Though his father gave him a push towards cricket, he noticed the talent in his son. Harbhajan's first coach was Charanjit Singh Bhullar, who trained him as a batsman. Though afterward, he changed his playing style as a spinning bowler later on.
We can say that Harbhajan's persona had the same impression as his off-spin bowling, which is a compliment given to him from the hostile Ludhiana region. However, Harbhajan had tons of skills that went into the vein due to off-field dramas.
Career as Off-Spin Bowler:
During 2001, A youthful Harbhajan boosted his credentials following the outstanding Test series against Australia. He substituted Anil Kumble as he was injured in the Series. Harbhajan Singh's performance in that match made him win the title ''Man of the Series''. His performance in the match was undoubtedly outstanding. Harbhajan took hold of 32 wickets in the Test Series. During the Test Series, India got their first-ever Test hat-trick.
Preceding his influence through Test Series, He started his career as a debut in ODI and Test Series in 1998. Following the next year with action, hardly any notable displays accompanied with a doubt in his bowling action was all that appeared. In time Harbhajan Singh got demoted to domestic cricket.
After having two years break, he came back with a lot of determination that manifested the fearlessness of the captain at that moment. By performing extremely well in the match against Australia, Harbhajan made the selectors reconsider their decision of demoting him. Furthermore, He earned the name of a tail-ender for his excellent ability for pinch-hitting.
Harbhajan Singh: The Turbanator
Harbhajan Singh earned the nickname "The Turbanator". Further, in 2009, he performed outstandingly well in the match against New Zealand. However, they won after 40 years against the Kiwis. In 2010, he played an important role in the match against New Zealand. For a fact, he scored a Test century in the match which saved India from losing the match.
During 2011, Harbhajan guided the Mumbai Indians in the Indian Premier League. Under his leadership, the team won the IPL match. The 10th cricketer who played 100 Test Series matches. The 100th match he played took place against Australia in Chennai. During the period of 2015-16, he took part in a few Test Series and ODI. He also got an offer to play in the World Cup T20 in 2016. In the year 2020, Harbhajan backed out of the tournament because of some personal issues.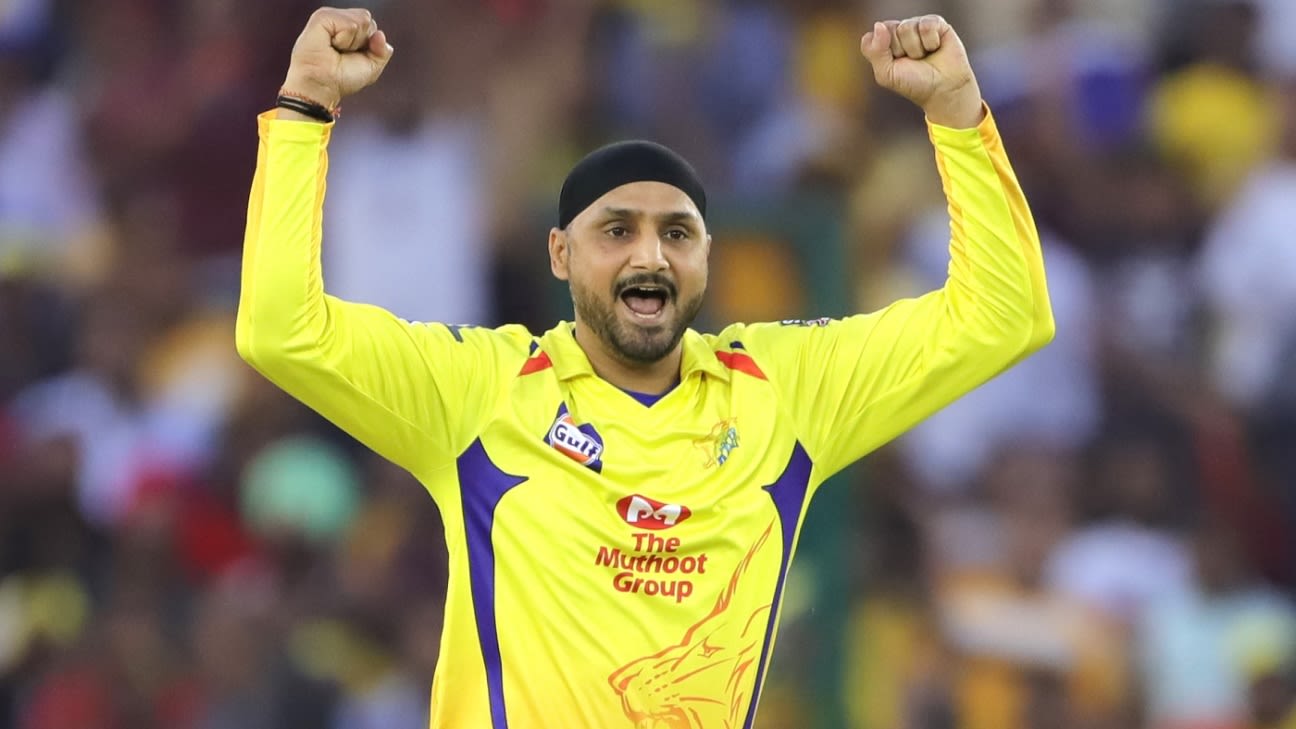 Harbhajan's Performance in IPL:
In the other half of his career, Harbhajan earned his name in IPL matches. He played an important role in the success of Mumbai Indians. Mumbai Indians earned the title of IPL thrice under his leadership. He became part of Mumbai Indians during 2008 and got an opportunity to lead the team. During the 2013 season, he took 24 wickets and had a crucial part in the title-winning season of Mumbai Indians. Harbhajan is also a profound batsman, he made 64 runs over 24 balls against Punjab Kings in 2015.
Harbhajan was a more economical bowler rather than being a good wicket-taking bowler. After a while, Mumbai Indian released him and he signed up with Chennai Super Kings. Further, he played 13 matches for Chennai Super Kings in 2018. But due to some personal affairs, he needs to back out from the tournament in 2020.
In the end, Harbhajan Singh is a match-winner. He is not only an amazing human being, but he even gave a lot of memorable matches which everyone will remember. He amazed everyone with his bowling skills and batting skills, he sometimes even empowered the opposition team. All the facts apart, Harbhajan Singh is indeed a mystery in the world of cricket. He earned respect all over the world with his hard work.