Praveen Kumar is a former cricketer who primarily bowled right-hand medium-face. He got known for his ability to swing the ball both along the line and length both. He played for the Uttar Pradesh cricket team for his first-class cricket career.
Personal Life
The 5 ft 11 in swinger was born at Laprana village of the Shamli district on 2nd October 1986. His father, Mr. Sakat Singh Khaiwal, was a police constable. His mother was Mrs. Murti Devi Khaiwal.
Praveen Kumar finally got married to Sapna Choudhary in 2010. Sapna is a national-level shooter.
Career
Praveen Kumar had a great early start to his career where he was the highest wicket-taker in the 2004-05 Vijay Hazare Trophy.
He got his fame majorly because of his performance in the NKP Salve Challenger Trophy 2007. He was playing for the India Red.
In the same year, he made his debut for the national team. He played his first ODI against Pakistan at Jaipur in November.
He also got selected for the tri-nation Commonwealth Bank Series, 2008. Praveen was selected for games against both the Australian and Sri Lankan squads.
He got further into the limelight for his spectacular swings and battles against Ricky Ponting.
Praveen became the Opening bowler for India between 2008 and 2010.
Even though he got in the squad for the 2011 ICC Cricket World Cup. He suffered an injury and Sreesanth replaced him.
He made his test debut against West Indies in June 2011.
IPL Career
Praveen Kumar started his IPL career with the Royal Challengers Bangalore. He was a part of the squad till 2010.
Praveen Kumar had admirable stats for the whole tenure with RCB. He even hit the Biggest six in IPL (at the time) against a delivery from Yusuf Pathan. Praveen hit that massive shot of 124 meters.
Praveen transferred to the Kings XI Punjab side in the 2011 season.
He was part of the squad till 2013 but went unsold in the 2014 auction. This was all because of a high base price.
He signed as a replacement for Zaheer Khan in the 2014 season with Mumbai Indians. Zaheer Khan ruled out of the tournament just after six games. He strained his left Dorsi muscle and couldn't play.
Sunrisers Hyderabad later picked him up for the 2015 season.
He played his last season with the Gujrat Lions in 2016.
Statistics
All through his career, Praveen Kumar played a total of 279 matches. He got his fame knownthroughout the cricket world for his swing on the ball, which made him a difficult bowler to play against.
He took a total of 559 wickets throughout his career. His highest ever bowling average went to 36.02.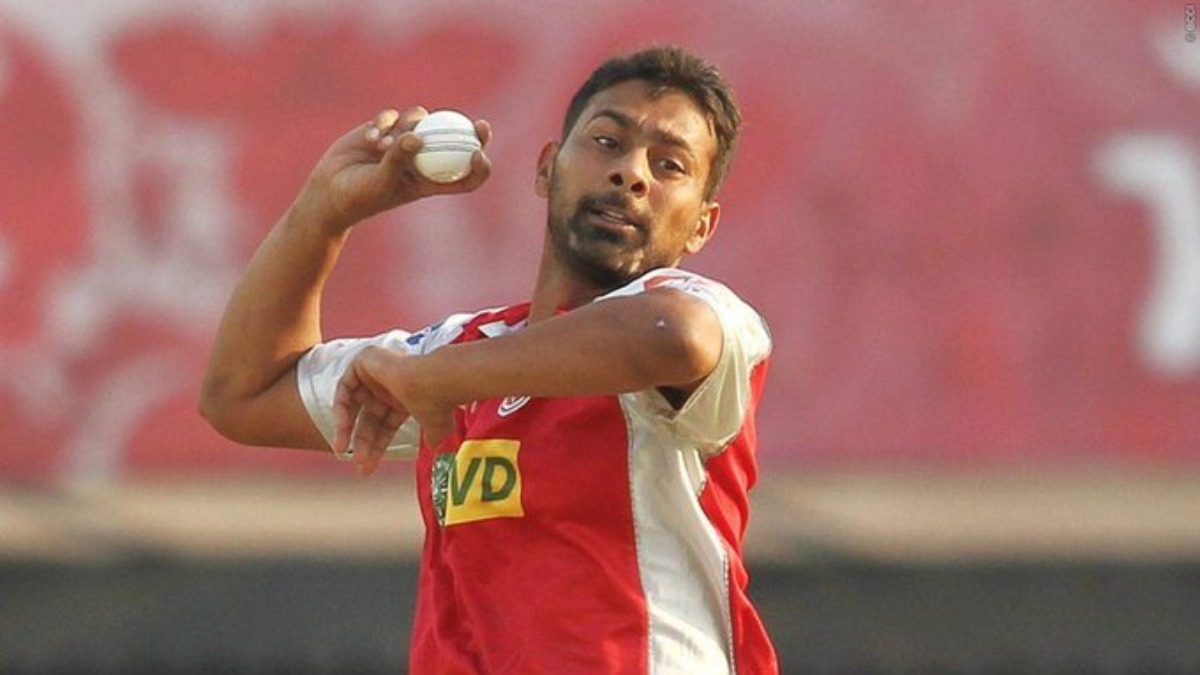 Where is he now?
The swinger finally announced his retirement at the age of 32 in 2018.
In a press conference, he mentioned all the high points in his career with India.
"My time is over, and I have accepted it. I'm happy and thankful to God for giving me this chance," said the swinger in an interview.
Praveen expressed his incline towards coaching and said, "I want to become a bowling coach. People know that I have this knowledge. I can pass on this experience to the young ones."
The fans deeply extended their thankfulness to the bowler and reminisced great memories. After retirement, he opened up Praveen Restaurant and Wedding Banquet in Meerut on NH-58 Rohta Road Crossing. Praveen also owns a farmhouse in the Barnava Village.
Praveen Kumar also entered politics. He joined the Samajwadi Party before the UP assembly elections. But his luck did not work much in politics.
Battle With Depression
Praveen Kumar tried to commit suicide earlier due to stress and depression.
The world wanted to know, but there was no information on it.
Praveen finally broke his silence in an interview with The Indian Express.
Praveen Kumar, one chilly morning, left his house with his revolver and started driving.
He started thinking about how he was so easily forgotten and that it had been eight years since he last played.
Kumar told the Express where he says, "I told myself, 'Kya hai yeh sab? Bas khatam karte hain (What's all this? Let me just end it)'."
He further says that his eyes fell on a picture of his kids, to which he said, "I realized I can't do this to my phool-jaise bachche (innocent children), put them through this hell. I turned back."
He sought help and was diagnosed with depression. He is now in meditation and battled through it all.
He now raises awareness about it and has also financially supported kids to help them achieve their goals and dreams.