Mansi Joshi is a cricketer from India who plays for the Indian Women's National Team. She is a right-arm medium-fast bowler. She bats with her right hand. Virendra Singh Rautela is her coach at the moment.
Mansi was born in the Indian city of Roorkee on October 14, 1993. Sachin Tendulkar inspired her to pursue cricket as a vocation. Mansi began playing cricket when he was six years old. She has enjoyed cricket since she was a child, and her family has always been supportive of her.
Early Cricket Career
Haryana is her domestic cricket team. Mansi Joshi participated in Haryana Cricket Association trials and was picked for the Under-19 Senior Women's state squad. In November 2016, she was picked to India's Twenty20 International (T20I) squad for a series against the West Indies. She did not play in any of her team's games during that series
Later, Mansi Joshi made her T20I debut later that month in Thailand, when she faced Bangladesh in the 2016 Women's Twenty20 Asia Cup. She took 1/8 on her debut, then 2/8 against Thailand in the next game, earning her Player of the Match honors.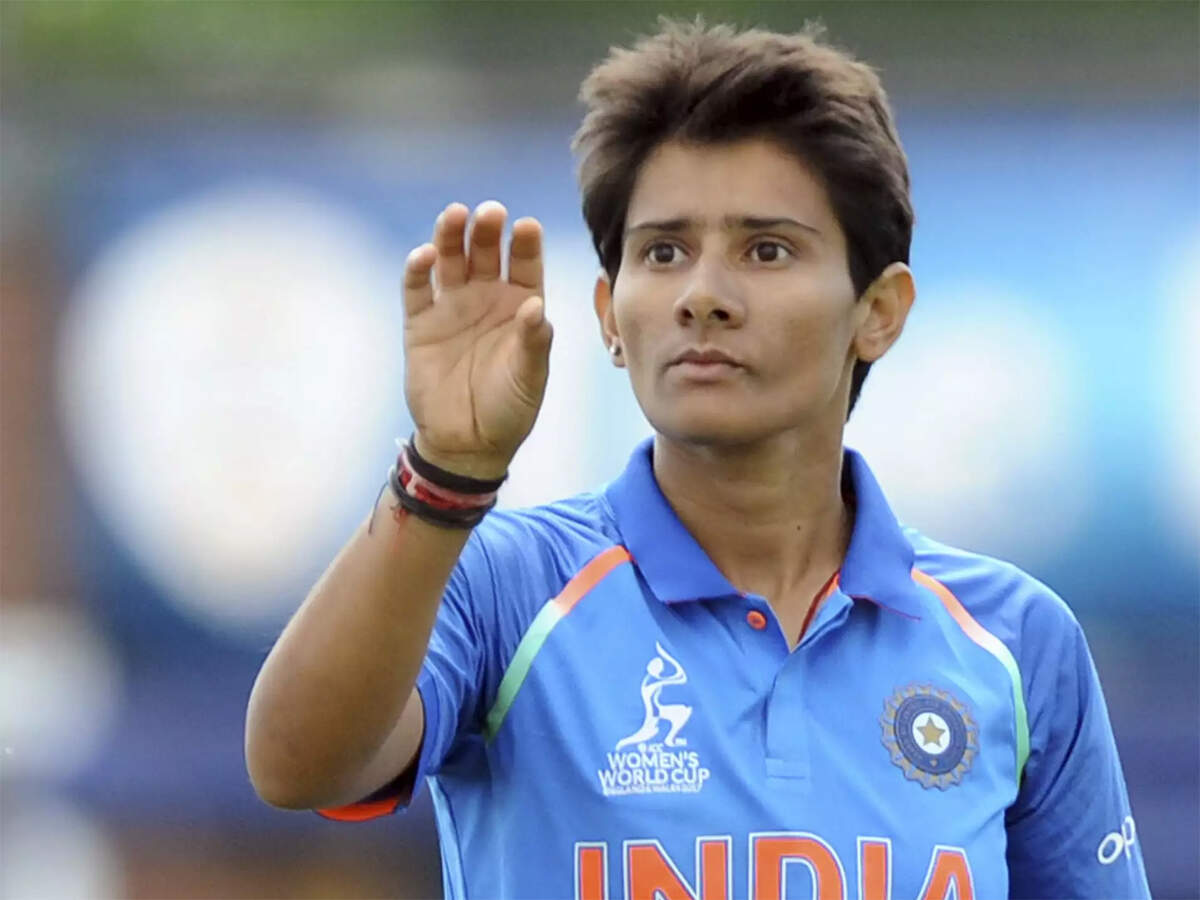 World Cup
In the Women's Cricket World Cup Qualifier in 2017, Mansi Joshi made her ODI debut against Ireland. She led her team to the finals of the 2017 Women's Cricket World Cup in the same year. She was included to India's squad for the ICC Women's World Twenty20 event in the West Indies in 2018.
On May 26, 2017, she was honoured by Hindustan Times at the HT Youth Forum for their flagship event, Top 30 Under 30. Joshi was a member of the Indian squad that advanced to the 2017 Women's Cricket World Cup final, where they were defeated by England by nine runs.
Statistics
Mansi Joshi has played a total of 11 ODI and 8 T20 matches. She played a total of 458 balls in ODI and 50 balls in T20. In ODI, she took 17 wickets with a bowling average of 20.76. Her best performance in the ODI is 3 wickets for 16 runs. In T20 matches, she has taken 3 wickets in total with a bowling average of 58.66. Her best T20 performance is 1 wicket for 8 runs. She plays good as a fielder too. Mansi has taken 5 catches in ODI and 1 catch in T20 matches.