The greatest Indian Fielder Suresh Raina (born November 27, 1986) is a former Indian international cricketer and former national team captain. An aggressive left-handed middle-order batsman who bowls off-spin on occasion. He is widely regarded as one of the best fielders in the world. He is the second-youngest Indian captain in history. He represented Uttar Pradesh at all levels of domestic cricket. In the Indian Premier League, he captained the Gujarat Lions and was a former vice-captain of the Chennai Super Kings. He is the first Indian batsman to score a century in all three international forms.
Early Life
Suresh Kumar Raina was born on November 27, 1986, in Muradnagar, Ghaziabad district, Uttar Pradesh, India. He was born into a Kashmiri Pandit family of the Raina clan in Rainawari, Srinagar district, Jammu and Kashmir, to parents from Rainawari. He lives in Ghaziabad's Rajnagar neighbourhood. Dinesh Raina is his older brother.
Raina decided to play cricket in 2000 and relocated from his birthplace of Muradnagar, Ghaziabad, Uttar Pradesh (near New Delhi) to Lucknow to attend Guru Gobind Singh Sports College. He climbed to become the captain of the Uttar Pradesh U-16s and rose to popularity with Indian selectors in 2002, when he was selected for the U-19 tour to England at the age of 15 and a half years, when he struck a pair of half-centuries in the U-19 Test matches.
Debut
Suresh Raina embodied the new-age Indian cricketer: an attacking left-hander who went for big smashes with abandon and cleared the field with a flourish when at his best, as well as the greatest Indian Fielder in the circle. Raina the batsman embodied the typical left-elegance, hander's power game, and fine temperament, which he displayed admirably during his ODI debut in 2005.
Raina was a prodigious under-19 player, with his run-scoring and a record of double-hundreds propelling him to the Indian junior team and, eventually, to India colours. Raina took five years to establish himself as an India regular, progressing from a limited-overs specialist who played 98 ODIs to the 12th Indian to score a Test century on debut.
Raina made his Test debut in Sri Lanka as a replacement for injured teammate Yuvraj Singh, who, like Raina, was a left-hander, a dasher, and India's most athletic fielder in the early 2000s.
At the age of 16, he made his Ranji Trophy debut for Uttar Pradesh against Assam in February 2003, although he did not play another match until the following season. In 2005, he made his List A debut against Madhya Pradesh in Indore, scoring 16 runs.
He toured Pakistan in late 2003 for the U-19 Asian ODI Championship before being chosen for the 2004 U-19 World Cup, when he hit three half-centuries, including a 90 off only 38 balls. After that, he was given a Border-Gavaskar scholarship to train at the Australian Cricket Academy. He made his first-class limited-overs debut in early 2005, scoring 645 runs at an average of 53.75 that season.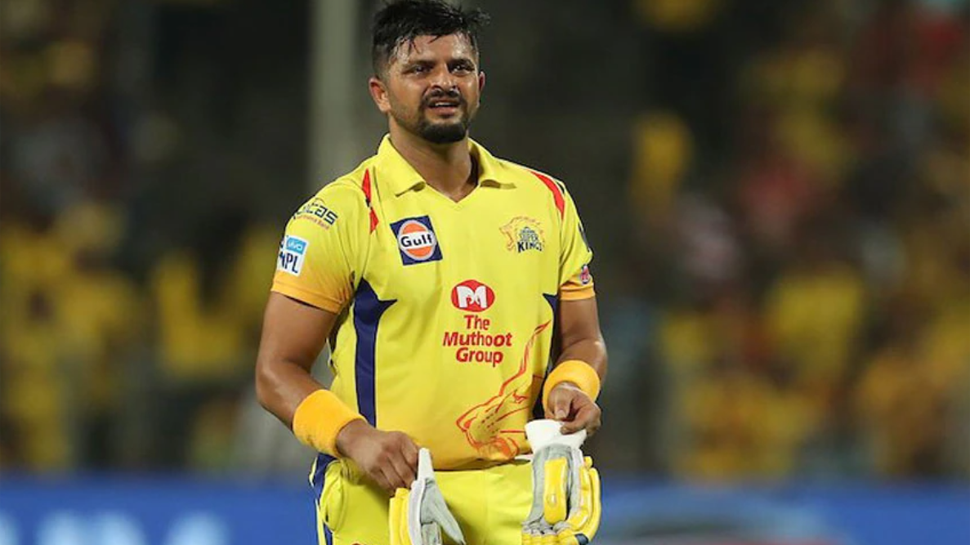 Under The Global Limelight
Raina batted with tailenders to hit an unbroken 36 in the 2011 Cricket World Cup semi-final, contributing significantly to India's final tally of 260. Apart from a half-century in the first Test of India's 2011 tour of England at Lord's, Raina scored just 27 runs in seven innings. He struggled against short bowling and was out for a 29-ball duck in the final Test.
He was out for 1 in the second ODI of India's tour to Sri Lanka in 2012, but he came back stronger in the third ODI, where he played a scorching 45-ball 65 to give India a five-wicket win, and he finally got the man of the match award for his performance.
ESPNCricinfo named his century against England during England's visit to India in 2012–13 as one of the finest ODI batting performances of the year. He was picked to India C's squad for the 2018–19 Deodhar Trophy in October 2018. During the 2014 Bangladesh series, he led his team to a 2–0 series triumph.
IPL Career
Raina was the driving force behind Chennai Super Kings' triumph. The fact that he is currently the best run-getter in IPL history (4985 runs prior to the start of IPL 12) underlines Raina's generosity to the team. He was one of four players retained by the franchise for the 2011 season, and he was re-signed prior to the 2014 season.
Raina captained Gujarat Lions when CSK was suspended for two years. He was also close friends with CSK captain MS Dhoni. Their strong bond earned him the moniker 'Chinna Thala.'
Endnote
Suresh Raina, arguably India's best T20 batsman, burst onto the international scene as a youthful prodigy. All of this was tempered by a shaky technique against the short ball, which was cruelly exploited in Test cricket. Therfore, Raina's Test career never reached the heights of his limited-overs career, although beginning promisingly.Raina declared his retirement from all forms of international cricket on August 15, 2020, only minutes after Mahendra Singh Dhoni announced his retirement.