Jhulan Nishit Goswami is a former captain of India's national women's cricket team and an international cricketer from India. Jhulan Goswami is recognized as one of the finest female fast bowlers of all time and one of the quickest bowlers in the history of women's cricket. She bats right-handed and bowls right-arm medium fast.
Jhulan Goswami would undoubtedly be inducted into the BCCI's 'Hall of Fame' for women's cricket in India. Goswami, one of the fastest bowlers in the women's game until recently, has gained benefits through control and minute deviations off the pitch in the decade and a half since exploding onto the scene. She surpassed Cathryn Fitzpatrick in May to become the all-time leading wicket-taker in women's ODIs.
Diving into Cricket
On November 25, 1982, Jhulan Goswami was born into a middle-class family in Chakdaha, West Bengal's Nadia district. She was a football aficionado before taking up cricket at the age of 15. Goswami became interested in cricket after watching the 1992 Cricket World Cup on television.
Goswami flew to Kolkata to play cricket because Chakdaha did not have any at the time. Three times a week, Goswami went two hours in a crowded local to Kolkata for practise before returning to her birthplace of Chakdaha to catch up on her schoolwork. Her tall stature persuaded her coach that she'd become a fearsome pacer, and once the parents were on board, there was no turning back.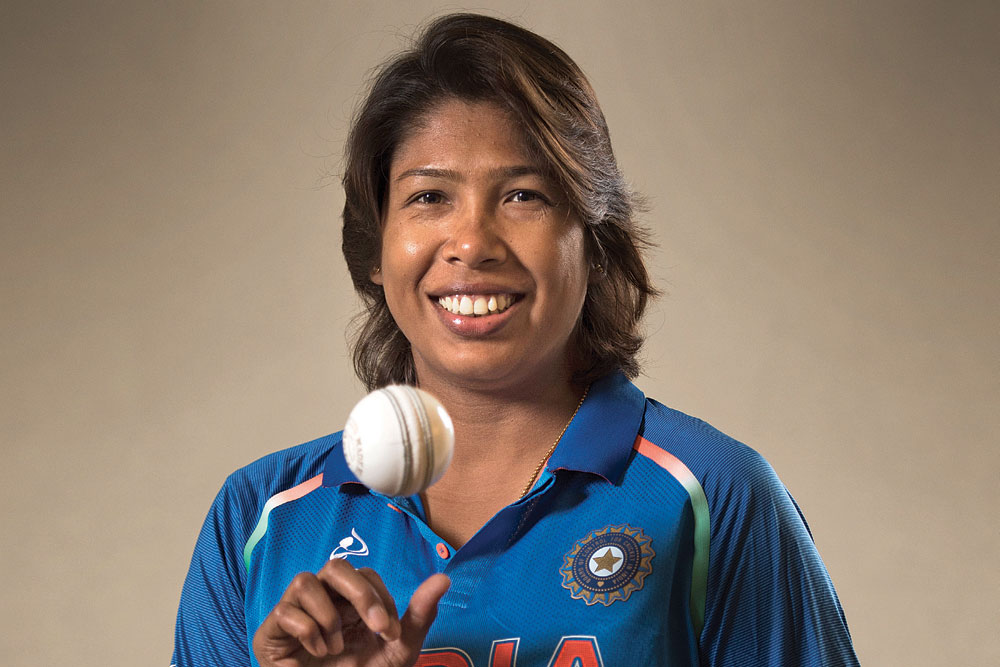 Ecstatic career
Jhulan Goswami was called up to the Bengal women's cricket team shortly after completing her training in Kolkata. She made her international debut in a one-day international match against England in Chennai when she was 19 years old. On January 14, 2002, she made her Test debut in Lucknow against England.
Goswami began his career as a pure bowler, but over time he gained the title of India's leading allrounder by making some valuable contributions with the bat in the lower order. In a match against the hosts in Taunton in 2002, Goswami and Mithali Raj put up a world-record seventh-wicket partnership of 157 runs. Her career-best 10-wicket performance at the same venue four years later pushed India to a historic Test series win on foreign soil. In 2014, India won a one-off Test match in England, with Goswami triggering the hosts' collapse with a four-wicket haul to set up the victory.
When she was named vice-captain of the national team prior of the 2006 tour of England, she was designated for a leadership role. She made a fifty in the first Test at Leicester and had her career-best match figures of 10 for 78 – 5 for 33 and 5 for 45 – in the second Test at Taunton to help India win the Test series, including their first victory against England.
Such achievements earned her the Player of the Series award, as well as a Special Award at the Castrol Awards in Mumbai in September. She was quickly promoted to captain of the national squad. Goswami was a member of the Indian side that advanced to the 2017 Women's Cricket World Cup final, where they were defeated by England by nine runs.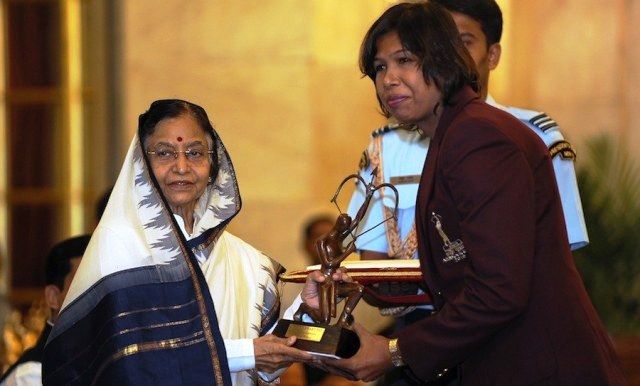 Achievements
In ten Test matches, she has taken 40 wickets. She's taken 271 international wickets in 223 games and scored 1593 runs, including three 50s. She has surpassed the record of 180 wickets held by Australian Cathryn Fitzpatrick in WODIs. She did it in South Africa during the Women's Quadrangular Series. Jhulan became the first woman cricketer to reach 200 wickets in one-day cricket on February 7, 2018.
In 2007, Jhulan Goswami won the ICC Women's Cricketer of the Year award, and captaincy quickly followed, however she has had a mixed record. When the Government of India bestowed the renowned Arjuna Award on her in 2010, and the Padma Shri on her two years later, she added another feather to her cap. For the first time in 2015, she was one of four senior players to be awarded the highest grade of central contracts by BCCI.
She claimed her 300th wicket in international cricket against Sri Lanka in September 2018. Goswami was nominated for the ICC Women's ODI Cricketer of the Decade award in November 2020.
She was picked to India's Test squad for a one-off match against England women's cricket team in May 2021. She was picked to India's team for the 2022 Women's Cricket World Cup in New Zealand in January 2022.
Retirement
Jhulan Goswami declared her retirement from WT20Is in August 2018. Under the direction of head coach Ramesh Powar, she was hired as a bowling consultant for the Indian women's national cricket team. She is a player-coach for the Indian team.
Statement
She might be scary due to her height of 5'11". Her aggressiveness, though, is only seen on the pitch. Her idea of bravery isn't sledging. The most potent weapon in her arsenal is an unyielding line and length. Those who have seen her up close can attest to her passion to the game, work ethic, and eagerness to learn.