Radha Yadav (born April 21, 2000) is an Indian cricketer. She represents Mumbai, Baroda, and the West Zone. In Kandivli (West), Mumbai, she was born preterm in the fourth month. Her father, Shri Omprakash Yadav, comes from the Uttar Pradesh district of Jaunpur.
Radha Yadav began playing cricket with boys in the society's compound, when her coach, Prafful Naik, discovered her and has been training her since she was 12 years old. In 2013, he transferred her from Anandibai Damodar Kale Vidyalaya to Our Lady of Remedy (Kandivali). She attended Vidya Kunj School.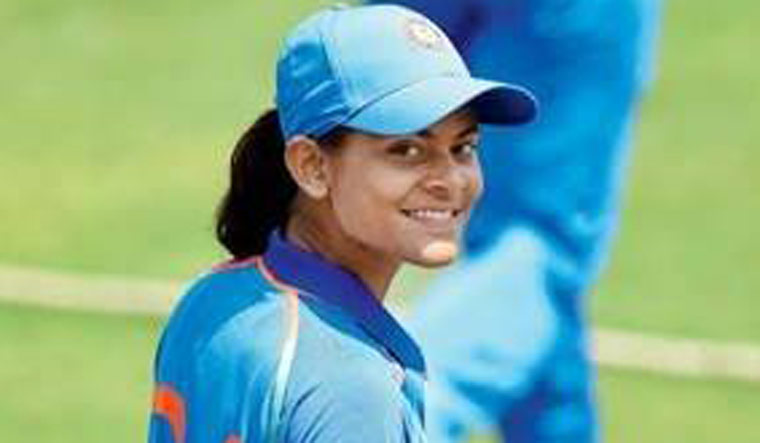 Debut and Domestic Career
Radha Yadav has played four first-class matches, thirteen List A matches, and sixteen Women's Twenty20 matches. On 10 January 2015, she made her big domestic debut against Kerala. At the age of 17, Radha Yadav became the first player from Gujarat's domestic side to be selected for the Indian women's cricket team when she was selected for the tour to South Africa in 2018.
Radha Yadav is a deft left-arm spinner who excels in shorter forms and is a wildcard on the field. Radha's outstanding performances in domestic events made it impossible for the selectors to overlook her ascension, and she made her debut in the game's shortest format. Later that year, she also competed in the World T20. 
Originally from Maharashtra, she relocated to Baroda for the 2014-15 season and competed in a variety of tournaments, including the U19 West Zone tourney and the Senior Women's tournament and the U23 West Zone ODI cup.
International Career
On 13 February 2018, Radha Yadav made her Women's Twenty20 International (WT20I) debut for India Women against South Africa Women. Radha Yadav bowled a total of 3 overs and conceded 21 runs with an economy of 7. She could not take any wickets. However, the Indian team won the match by 7 wickets.
She was picked to India's squad for the 2018 ICC Women's World Twenty20 event in the West Indies in October 2018. With eight dismissals in five matches, she was India's joint-leading wicket-taker in the event. She was picked to India's squad for the 2020 ICC Women's T20 World Cup in Australia in January 2020.
On November 9, 2020, during the final match of the Women's T20 Challenge 2020, between Trailblazers and Supernovas, she became the first T20 player in Women's T20 Challenge history to take 5 wickets.
She was picked to India's Women's One Day International (WODI) squad for their series against South Africa in February 2021. On 14 March 2021, she made her Women's One Day International (WODI) debut for India against South Africa during their tour of India. She conceded 68 runs with an economy of 7.03 but could not take any wickets. The South African women won that match by 7 wickets.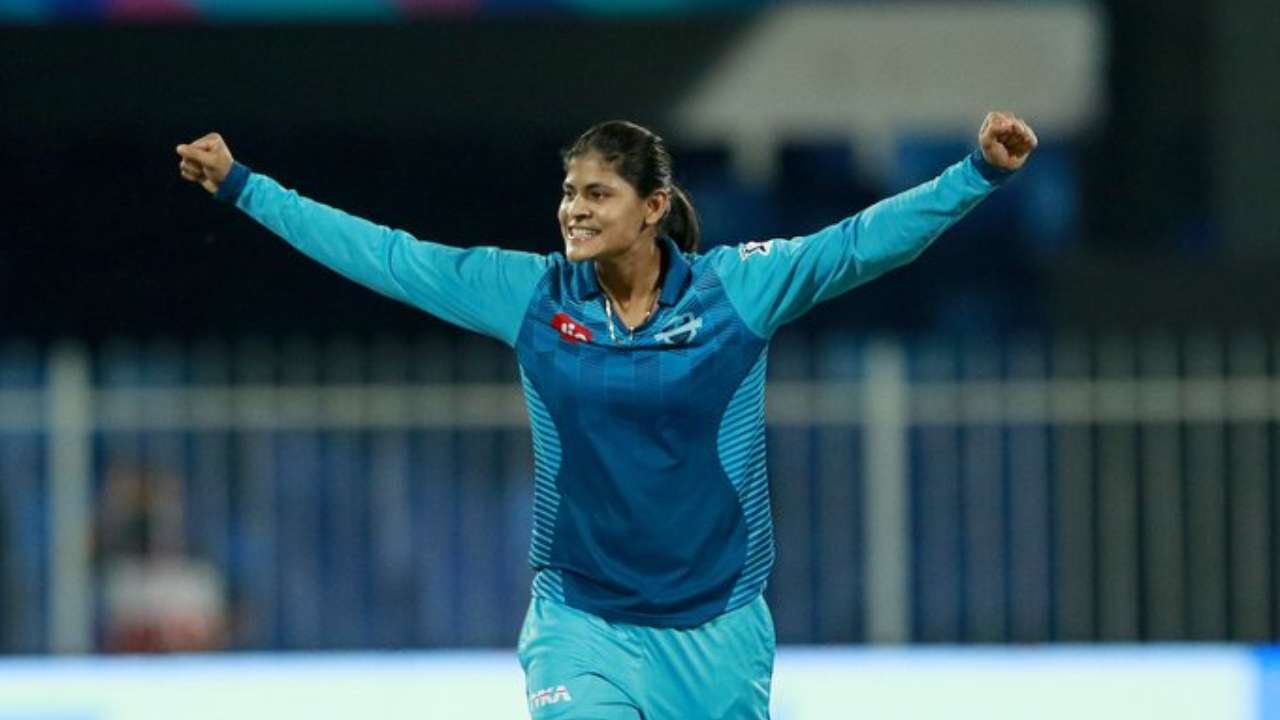 She was picked to India's Test squad for a one-off match against the England women's cricket team in May 2021.
She is part of the IPL Supernovas cricket team since 2019. Harmanpreet Kaur captained the team, which was created in 2018 to compete in the Women's T20 Challenge. They are the most successful T20 Challenge team, having won the competition twice (2018, 2019).
She is a member of the Sydney Sixers in the Women's Big Bash League 2021. The Sydney Sixers (WBBL) are a women's Twenty20 cricket team based in Moore Park, New South Wales, Australia. They are one of two Sydney teams in the Women's Big Bash League, along with the Sydney Thunder. The Sixers are the most successful WBBL franchise to date, having won two titles and appeared in four consecutive championship deciders, as well as being the first team to win 50 matches.
Statistics
She has played in one ODI match and 40 T20 matches till date. In T20 matches, she has scored 48 runs with a batting average of 5.33. Radha has bowled 862 balls and taken 52 wickets. She has a bowling average of 18.03. Her best bowling performance till date is 4 wickets for 23 runs.