Ashish Nehra, an Indian cricket coach and former player who played in all formats of the game, was born on April 29, 1979. Born in Delhi, Ashish Nehra is one of the few bowlers who can be both ordinary and unplayable at the same time. 
Bowling Skills
Ashish Nehra brings to the popping-crease much of the characteristics of a traditional left-arm fast bowler: velocity, accuracy, subtle line and length variations, the ability to move the ball off the wicket, and a deadly late inswinger that can bother the greatest. But all of those blessings came with a curse: his frail physique.
Ashish Nehra, who glides into the bowling crease, bowls with a nice side on movement and a good wrist position that allows the ball to rest on the seam and do some wicked things. His standard delivery is a violent cut back towards the right-hander, with the capacity to slant the ball across the batsman as well.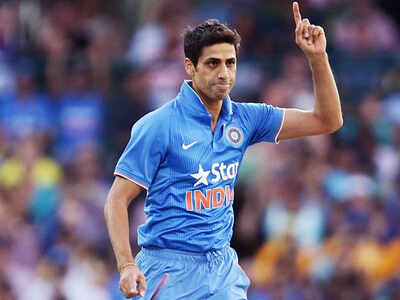 Debut
His first taste of international cricket came in a one-off Test against Sri Lanka in 1999, which ended in a tie. After a few years away, he returned to the fold during India's tour of Zimbabwe, when he played in all two Tests and five One-Day Internationals. Nehra, on the other hand, struggled to make an impact as a front-line seamer in Tests.
Ashish Nehra came of age during the 2001 tour to Zimbabwe, where he swung the ball like a bazooka, bamboozling the hapless Zimbabweans and delivering India's first Test victory outside the subcontinent in 15 years.
Ashish Nehra had a great 2003 World Cup in South Africa, as he made the most of the hard and seaming pitches. When he bowled under lights against England in Durban, he put on one of the best displays of seam and swing bowling ever seen by an Indian bowler, ripping through the English middle-order en route to 6/23, which remains his best ever ODI stats. He also had the distinction of bowling a 149.7 km/h ball in the same event, which was the quickest an Indian bowler had ever bowled at the time.
Frail Physique And Declining Career
Ashish Nehra's weak body began to give up after showing so much promise, with injuries taking their toll on his health. He remained a part of the operation until 2005.
Nehra was supposed to be the spearhead of the attack after Zaheer Khan backed out of the Australian tour in 2004 due to injury, but he failed to make an impression as Ajit Agarkar and subsequently Irfan Pathan stole the show. As India moved to Pakistan in 2004, newcomers like Pathan and Balaji rose through the ranks, pushing Nehra down the pecking order.
There was no mention of Nehra for four years till he was unexpectedly called up to tour the West Indies in 2009. Still, it appeared that his inconsistencies had not been sorted out, but his ability to take wickets as a strike bowler had improved. Nehra's spot was preserved until 2010 due to regular 3-fors and 4-fors, as well as injuries to the young breed.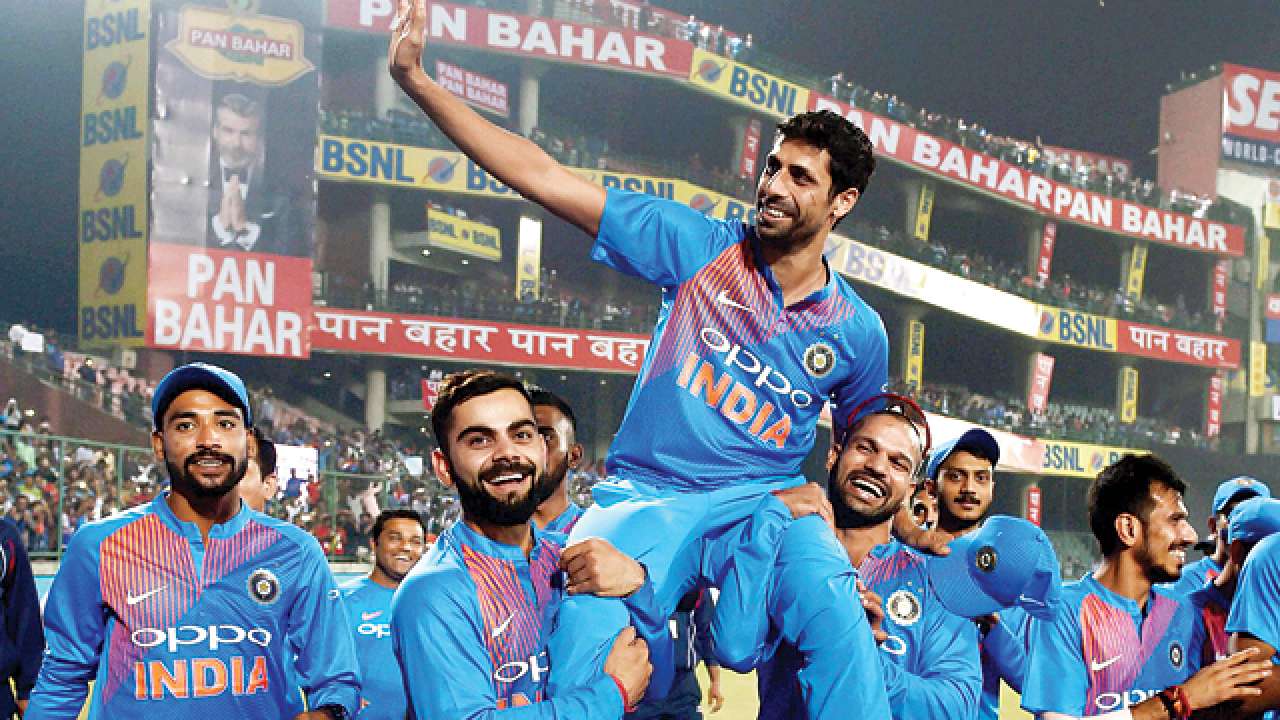 World Cup
Ashish Nehra was nominated to India's 15-man squad for the 2011 ICC Cricket World Cup, although he was unable to participate in the most of the matches. He was pulled after receiving a lot of criticism for a bad last over in India's loss to South Africa in the league stage.
He bowled a match-winning session against Pakistan in the semi-final. However, his body failed him again when he was unable to participate in the final due to an on-field injury, which India won to become world champions.
Ipl Career
For a long time, it was assumed that Ashish Nehra's career was over, but in the IPL, he willed himself back into contention. Pune hired him for the fifth season of the prestigious Indian T20 league in 2012. The following year, Delhi purchased him for the sixth edition, followed by Chennai the following season.
In 2015, he had the most wickets of any Indian fast bowler with 22 for Chennai Super Kings. Before an injury ended his season, Nehra was a vital player for Sunrisers Hyderabad during their winning 2016 IPL campaign.
Retirement
He was called back into the fold during a tour of Australia, four years after his last appearance for India. India won their first limited-overs trophy with his assistance in Australia, and Nehra extended his excellent form into the Asia Cup and the 2016 World T20.
He had surgery on his right knee in London later that year and didn't play any major cricket for the rest of the year, but India's selectors still believed in him enough to pick him for the T20 series against England in January 2017.
With his body undergoing a lot of stress as he grew older, the Delhi speedster retired from all forms of cricket. In the opening match of the three-T20I series against New Zealand in 2017, the BCCI gave him a touching farewell at his home ground. To summarise his career, Nehra had a lot of promise but underachieved owing to injury.